Updates:
Reorganized file and folder menu in Google Drive
Earlier this year, Google introduced an updated interface for Google Drive, Docs, Sheets, and Slides. Building upon this, you will now notice a new menu format when right-clicking a file or folder in Drive. While the menu functionality remains the same, menu items have been reordered, renamed, and placed in new sub-menus.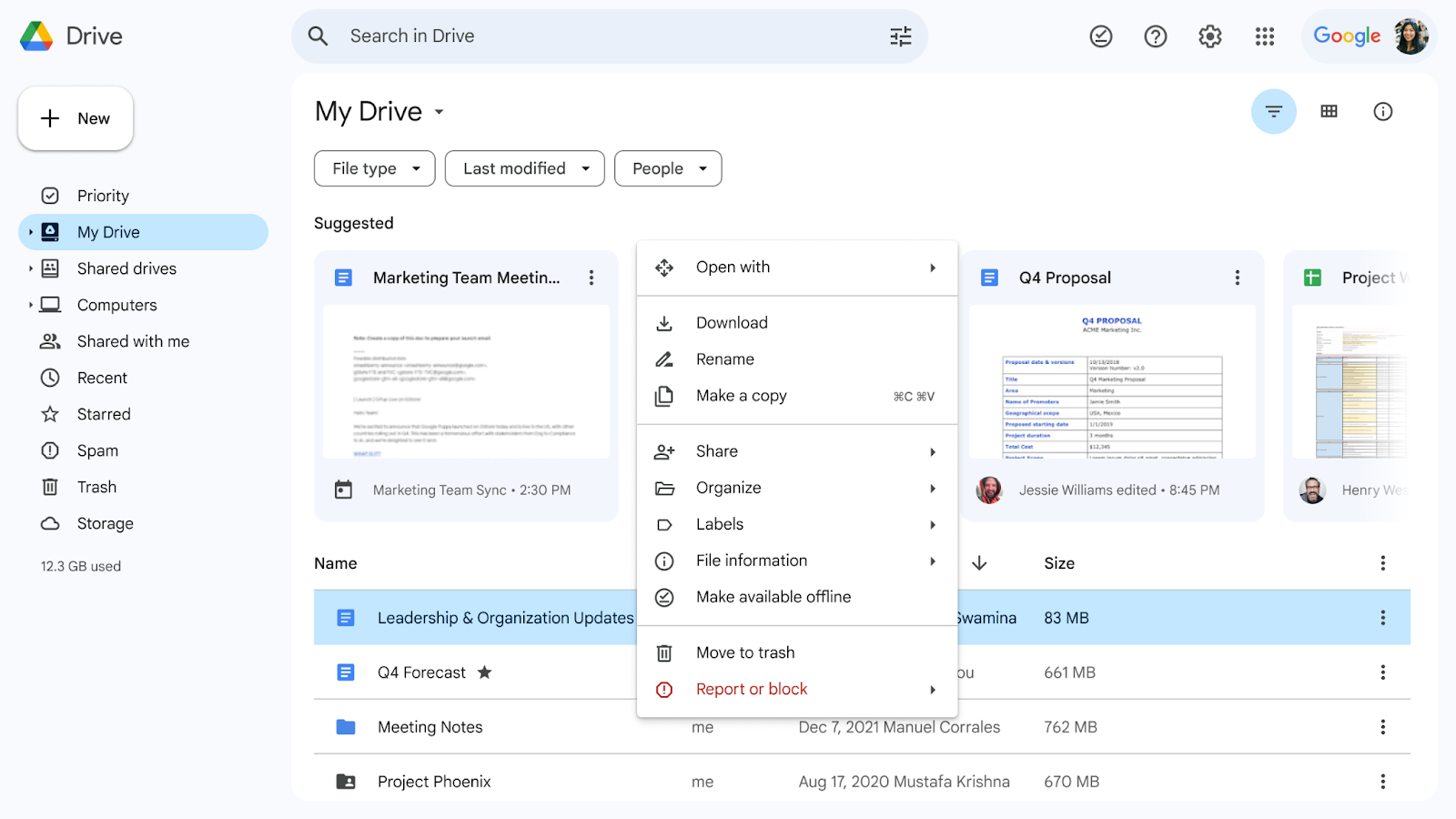 Bulk empty the trash folder of Google shared drives
Google has added the ability to empty the entire trash folder of a Google shared drive to help eliminate the manual effort of permanently deleting items in the trash one by one. From your shared drive's trash folder, click Empty shared drive trash in the top right corner of the page. As a reminder, files and folders in the trash are automatically deleted after 30 days.
Linkable headings now available in Google Docs
Google has added the ability to copy links to headings in Google Docs. From a Google Doc on the web, right-click a heading in the document and select Copy heading link from the drop-down menu.
Google has added a feature that lets you annotate content while you present in Slides. With the new pen tool, you can circle, underline, draw connections, or make quick notes directly on your presentation. The annotations are not saved after ending the presentation, and they will only remain visible for as long as you are presenting.
To annotate your Slides presentation, click the Slideshow button in the top right of your slides, move your mouse over the bottom left of the screen, click the three-dot menu icon, and select Turn on the pen.
Google has released an enhanced tool finder at the top of Google Docs, Sheets, and Slides to help you discover commonly used tools and features. When you open a new file, the tool finder will suggest common actions that you can take when preparing a new document, spreadsheet, or presentation. For example, in Sheets, the tool finder might suggest "freeze rows" or "create a pivot table." Once you start editing, you can find recent actions in the tool finder for easy access to previously used features. Learn more about the tool finder for Docs, Sheets, and Slides.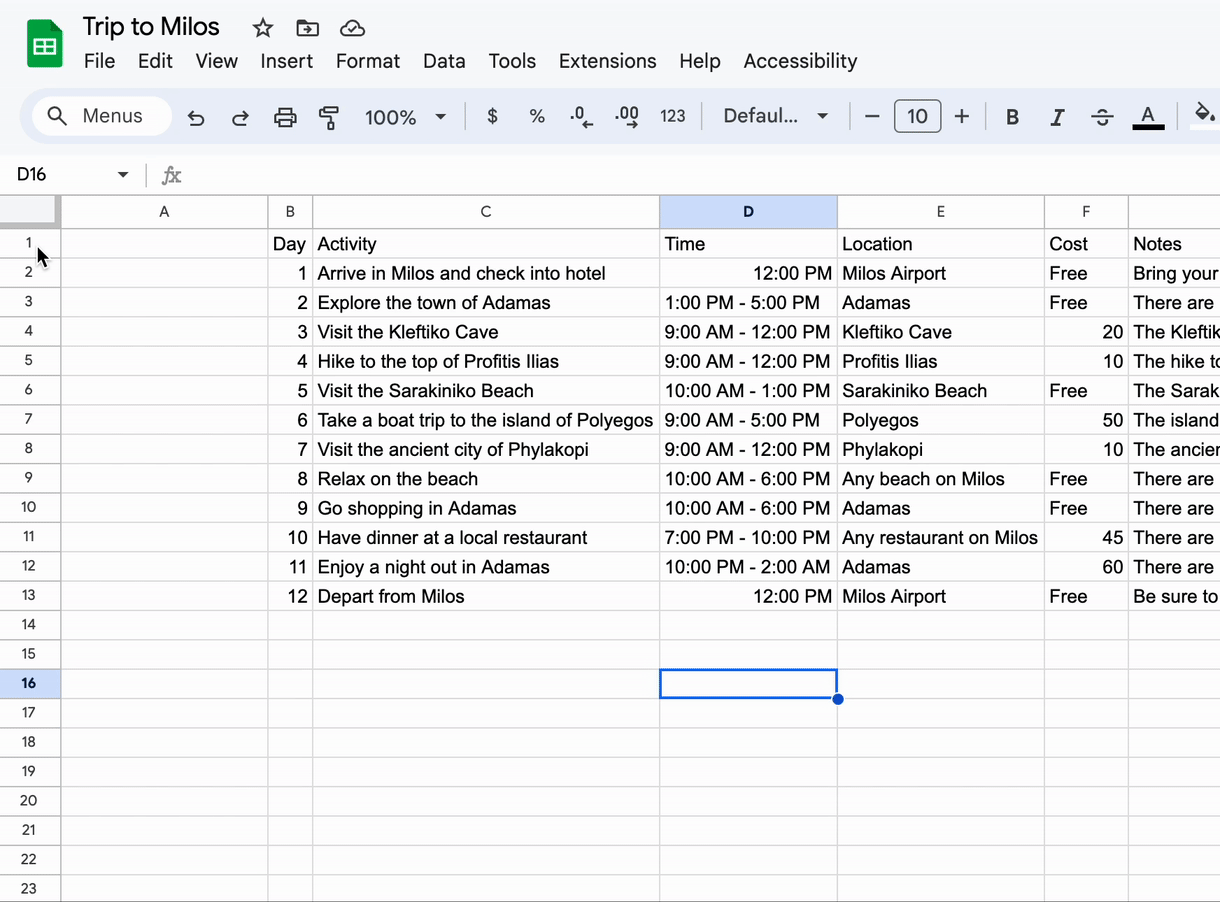 You can now hyperlink text when composing or editing a message in Google Chat on the web. This update also includes the ability to copy hyperlinks from other places like Gmail, Docs, Sheets, and Slides. To hyperlink your text, click the link icon in the formatting toolbar or press CTRL/CMD + K and enter the URL. 
Add bulk conversion for place chips in Google Sheets
You can now convert links to place chips in bulk from the insert menu or cell menu in Sheets. Learn more about inserting smart chips in your Google Sheets. 
Set up drop-down chips in Google Sheets with pre-fill feature 
You can now select a range of cells in Sheets and turn them into a drop-down chip. Your manually entered cell data will convert to pre-fill the drop-down values. You can then use the drop-down sidebar to easily adjust the options or add styles to the drop-downs before accepting. Learn more about creating a drop-down list with existing data.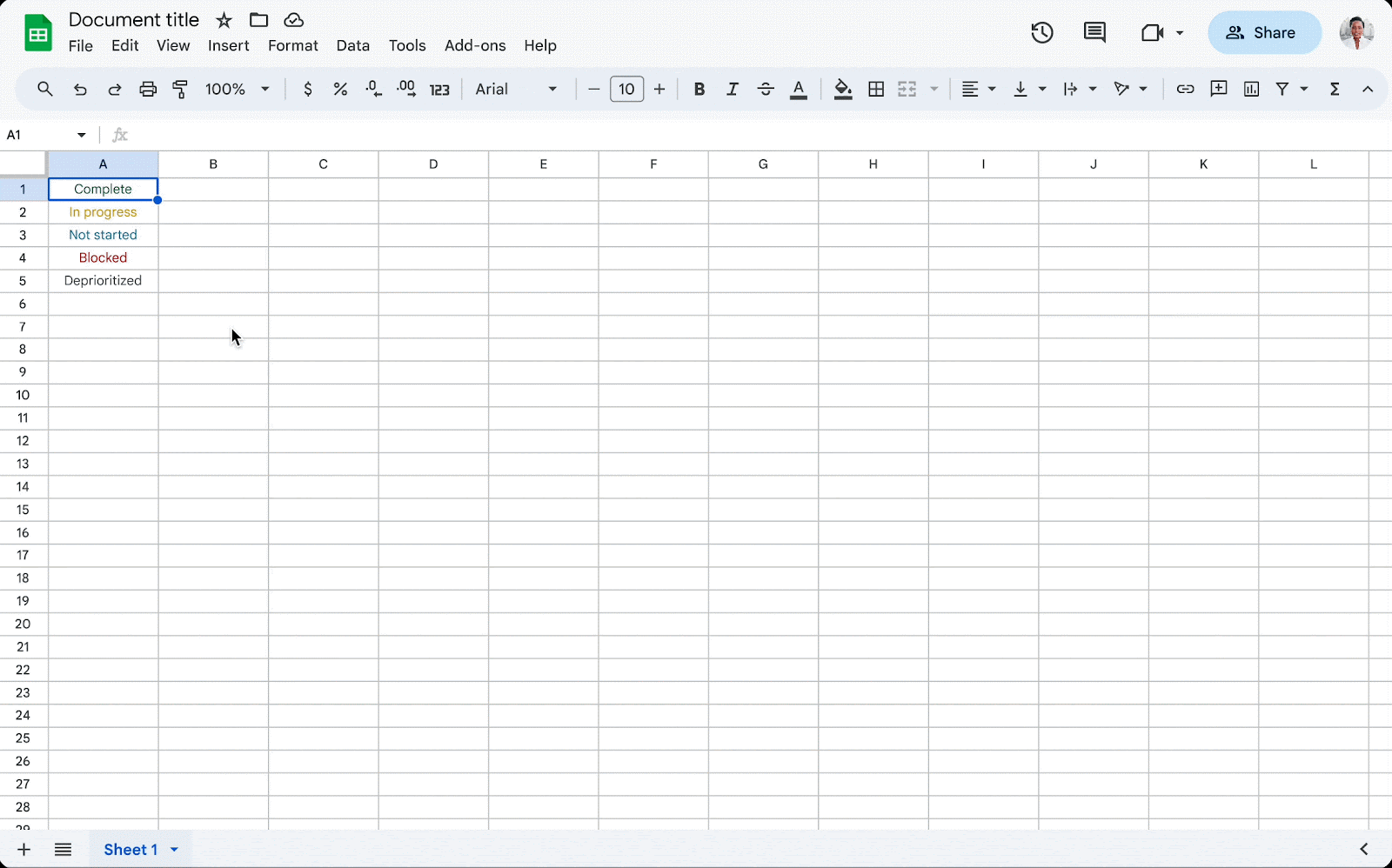 Insert emojis into Google Sites 
You can now insert emojis directly into text boxes and headings in Google Sites.
Previously Communicated: