The monthly U-M Google Summaries inform the university community of Google releases.
Updates:
Google has added three additional performance notifications and recommendations to help you troubleshoot issues and improve your Google Meet call quality:
Gentle notifications - When Meet detects a performance issue that is impacting call quality, you'll see a notification bubble describing the issue and a red dot on the "More options" menu.
Tailored troubleshooting recommendations - Based on the detected performance issue, you will now see personalized suggestions on how to improve the quality of your call. 
Quick actions - You'll also see one-click changes, which can quickly reduce Meet resource consumption.
Refer to Troubleshoot video and audio quality in a meeting for more information.
You can now blur or replace your background with an image in Google Meet on Android. This feature is already available for Meet on the web.
Now in Google Sheets, you can:
Review comments and conversation threads in the sidebar.
Apply filters to find the most relevant comments.
Page through comment threads in a document in the comment overlay.
Refer to Use comments & action items for more information.
You can now customize the color of folders in shared drives and shortcuts to folders. Previously, it was only possible to customize the color of folders in My Drive.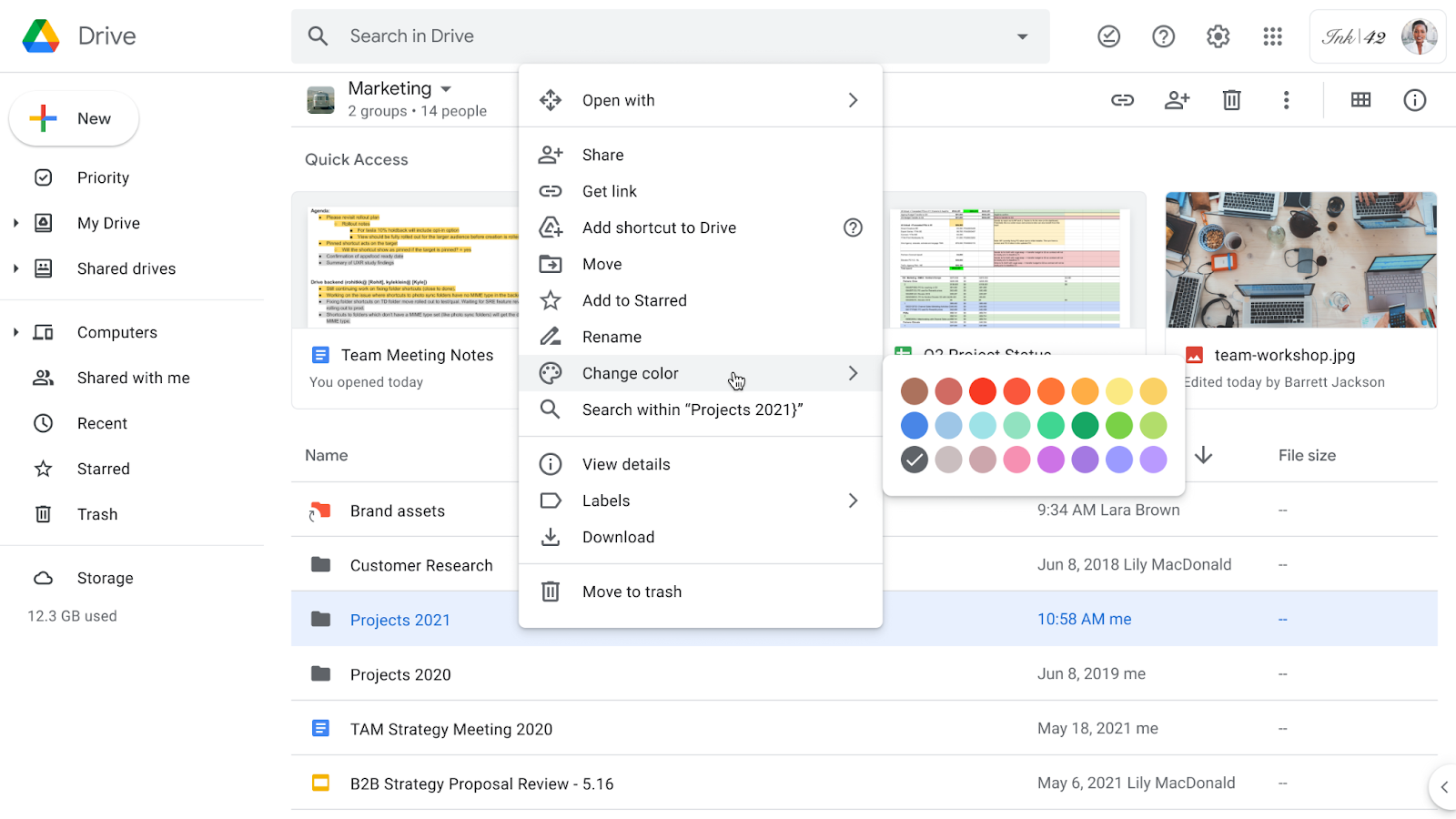 In Google Meet on the web, you can now replace your background with a video. At the moment, you can only select from three Google-made videos, with more options available soon.
You can now search Google Chat content faster by using filters on mobile. These features are available now on Android. According to Google, they will be available on iOS and the web by the end of July 2021.
Google has made two visual updates to the Gmail search box: An updated advanced search button and new hint text in the search box.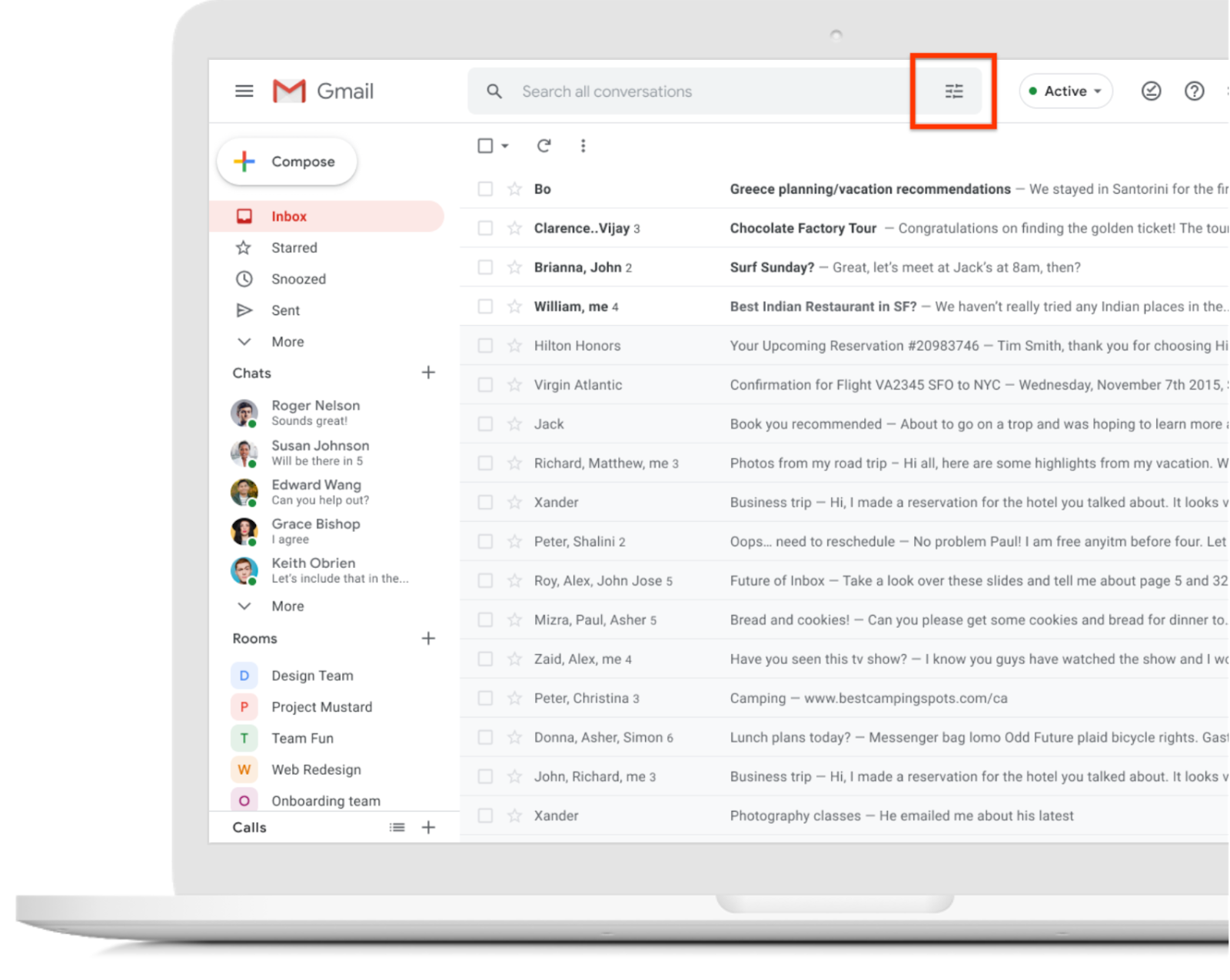 Google has improved the hand raise feature in Meet so that it is easier to notice and address raised hands. Specifically, you may notice:
An updated and improved visual icon and animation on the video tile.
The tiles of people with raised hands may be moved to be more visible in the video grid.
An audio notification for all participants when the first raised hand is raised.
A clickable notification that shows the number of raised hands and which links to an ordered queue of all participants with raised hands.
A participant's hand will be automatically lowered after they speak.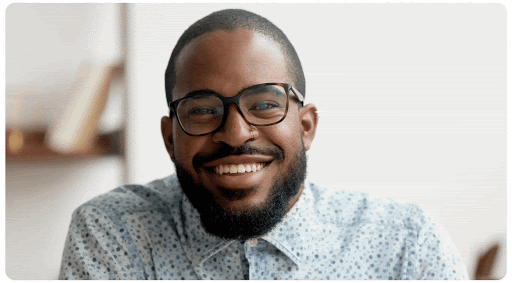 Refer to Raise your hand in Google Meet for more information.
Now when you get a photo attachment in a Gmail message, you can save it directly to Google Photos with a new "Save to Photos" button located next to the "Add to Drive" button. Currently, this is only available for JPEG images.
Previously Communicated: