Google has announced a range of new features and functionalities for their collaboration tools like Docs and Meet. According to Google, these features will be rolling out to U-M Google over the course of the year.
New features arriving soon:
Present content from Google Docs, Sheets, or Slides to an active Google Meet call. You must be using the Chrome browser to use the feature. Refer to the Google Help Center for more information.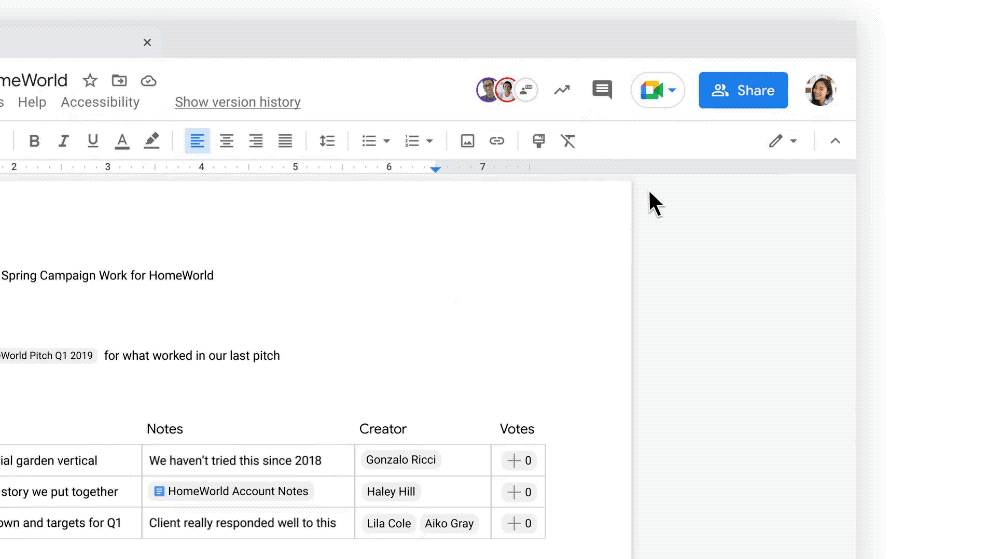 Insert "smart chips" for Google Docs. "Smart chips" are already available when you "@" mention a person in a document, displaying additional information such as the person's job title and contact information. To insert smart chips into your documents, type "@" to see a list of recommended people, files, and meetings. Your collaborators can view associated meetings and people or preview linked documents right from the document from web or mobile. Smart chips are currently available in Docs and will come to Sheets in the coming months.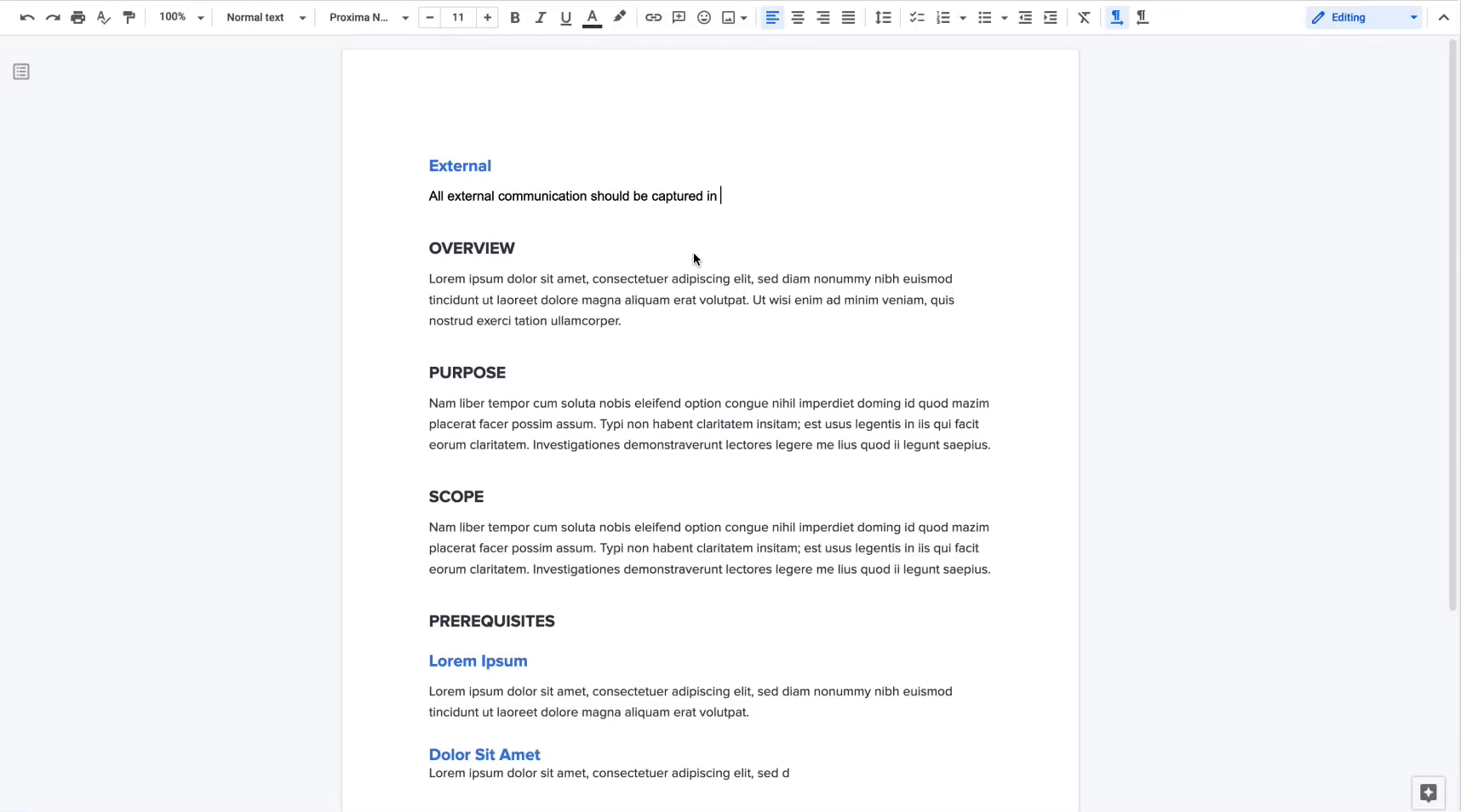 Create checklists in Google Docs. Checklists are available on the web and mobile, and you'll soon be able to assign checklist action items to other people. These action items will show up in Google Tasks.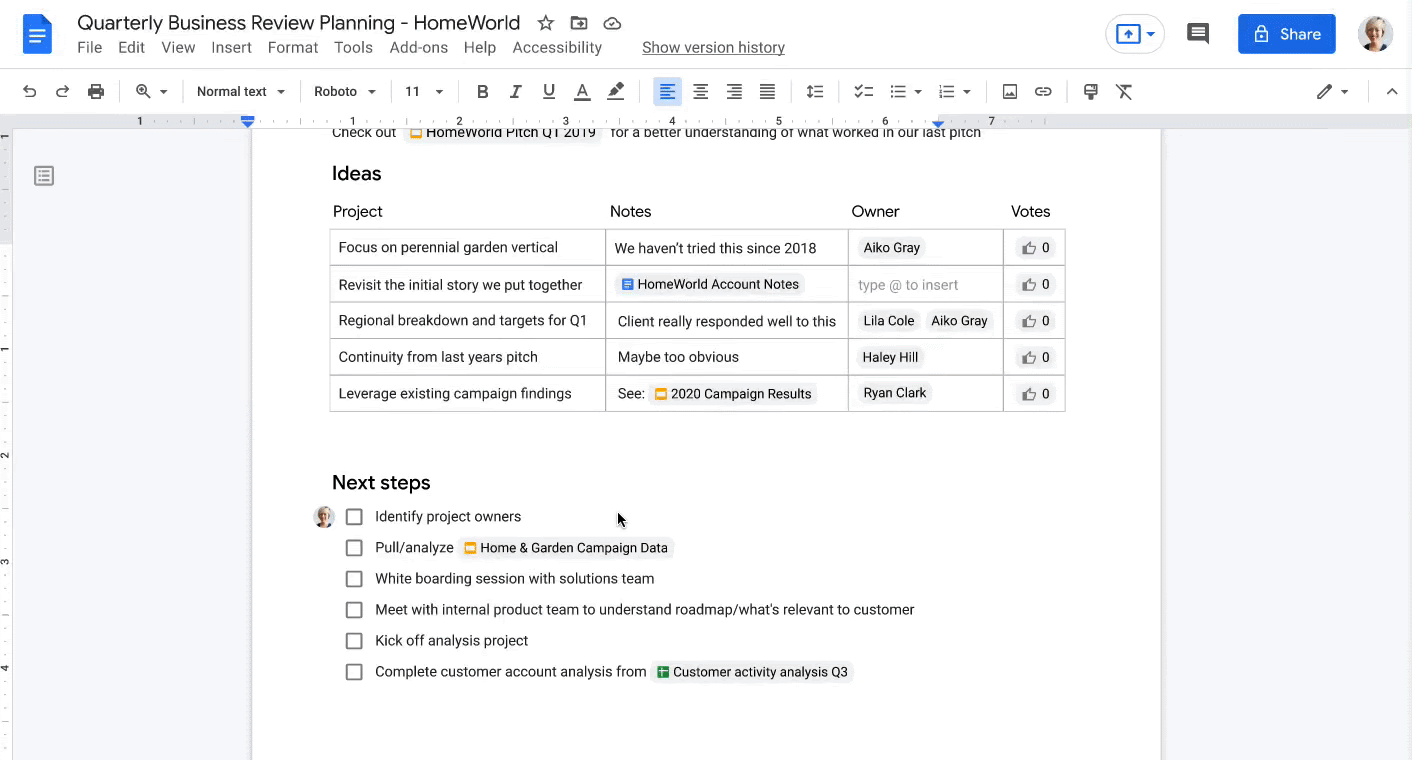 New features coming later this year:
Table templates in Google Docs. You will be able to insert various types of new tables, such as topic-voting tables. 
Meeting notes templates in Google Docs. Docs will automatically import any relevant information from a Google Calendar meeting invite, including smart chips for attendees and files.
Pageless format in Google Docs. You will be able to remove the boundaries of a document to work with wide tables, large images, detailed feedback in comments, and more. If you want to print or convert the document to a PDF, you'll be able to switch back to a paginated view.
Timeline view in Google Sheets. This view will allow you to organize your data by owner, category, or other attributes into a timeline.
Smart chips in Google Sheets, Slides, other Google Drive files, and Calendar events.
Checklist action items can be assigned to other people and will show up in Google Tasks.
Edit Google Slides from Google Chat rooms. You are currently able to edit Sheets and Docs from Google Chat rooms on the web, and you'll soon be able to edit Slides, too.
Emoji reactions in Google Docs. You will be able to add an emoji reaction to items in Google Docs.
Additional assisted writing features in Google Docs on the web. These new assisted writing features include warnings about offensive words and language and other stylistic suggestions. 
Additional assisted analysis functionality in Google Sheets on the web. This new functionality includes formula suggestions.
Visit the Google Cloud Blog for more details on the new collaboration features in Google.
Note: The accessibility of these features is still being assessed by the ITS Accessibility Team, and we will provide additional updates as they come.