The monthly U-M Google summaries inform the university community of new Google releases and previously communicated updates.
Updates:
Google has introduced the ability to check and view a visual preview of multiple calendars when setting up your appointment schedules to help prevent scheduling conflicts. Your booking page will show you as unavailable when you're busy based on the calendars you select. You can select any calendars you own, calendars you have edit and manage rights to, and subscribed calendars. Learn how to set up an appointment schedule and customize your appointment availability.
You can now share access to the content you're presenting directly in Google Meet with attendees, including everyone on the Calendar guest list. While presenting, you can share the file from the floating action menu or via the suggestion in the Meet chat. Meeting attendees will see a notification when you've shared a file, and a link to the file will be automatically shared in the chat.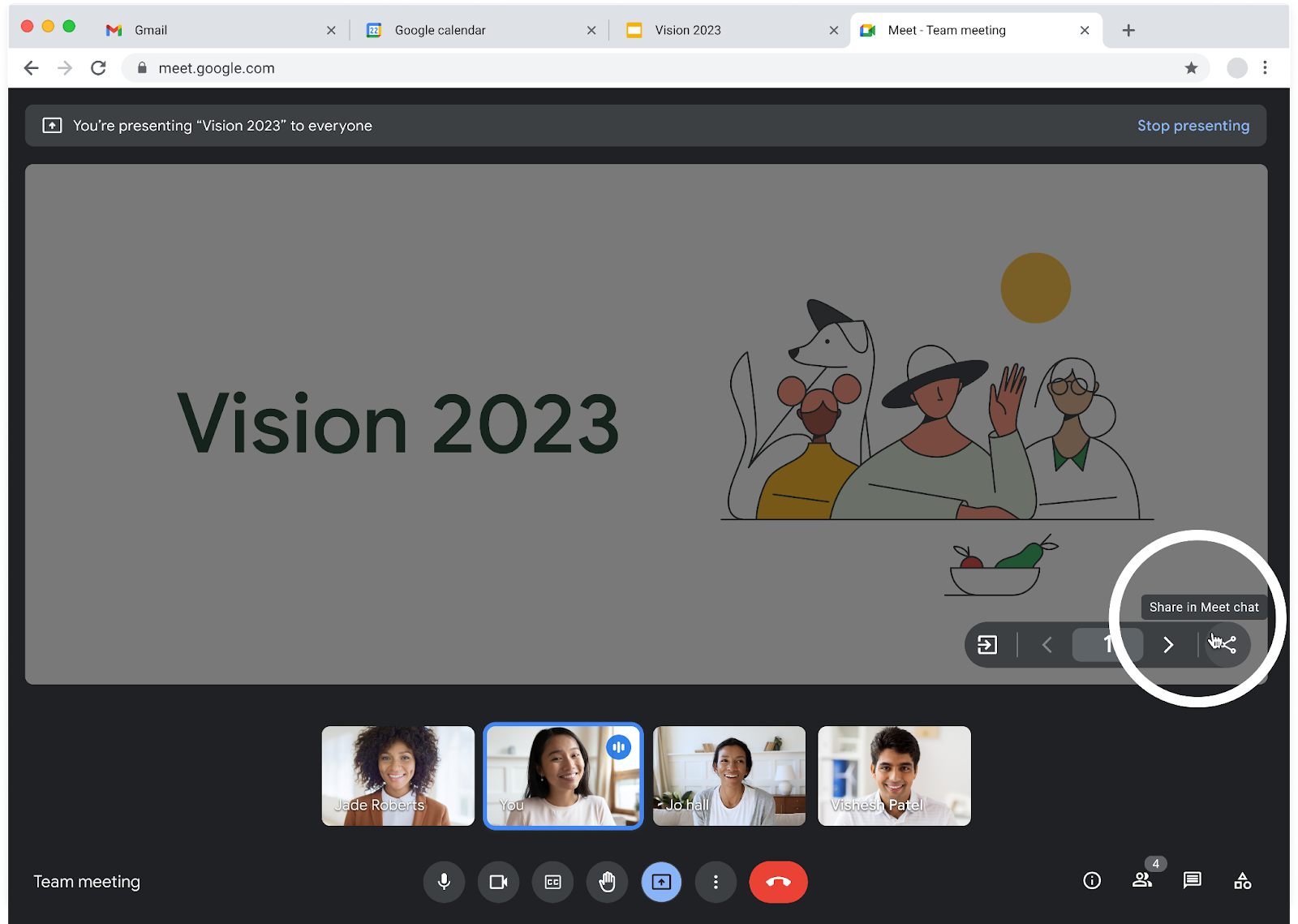 Additionally, whenever you paste a link into the meeting chat, you'll now be prompted with the file access dialog. Learn more about presenting during a Meet session.
Google has introduced a new full screen experience for managing members in a Google Chat space that replaces the current "View members" and "Add people and apps" options. Upon clicking the new "Manage members" option, you can view a list of members added and invited to the space, add or remove members, and update settings. This update is currently only available on the web. Learn more about adding or removing people from a Chat space.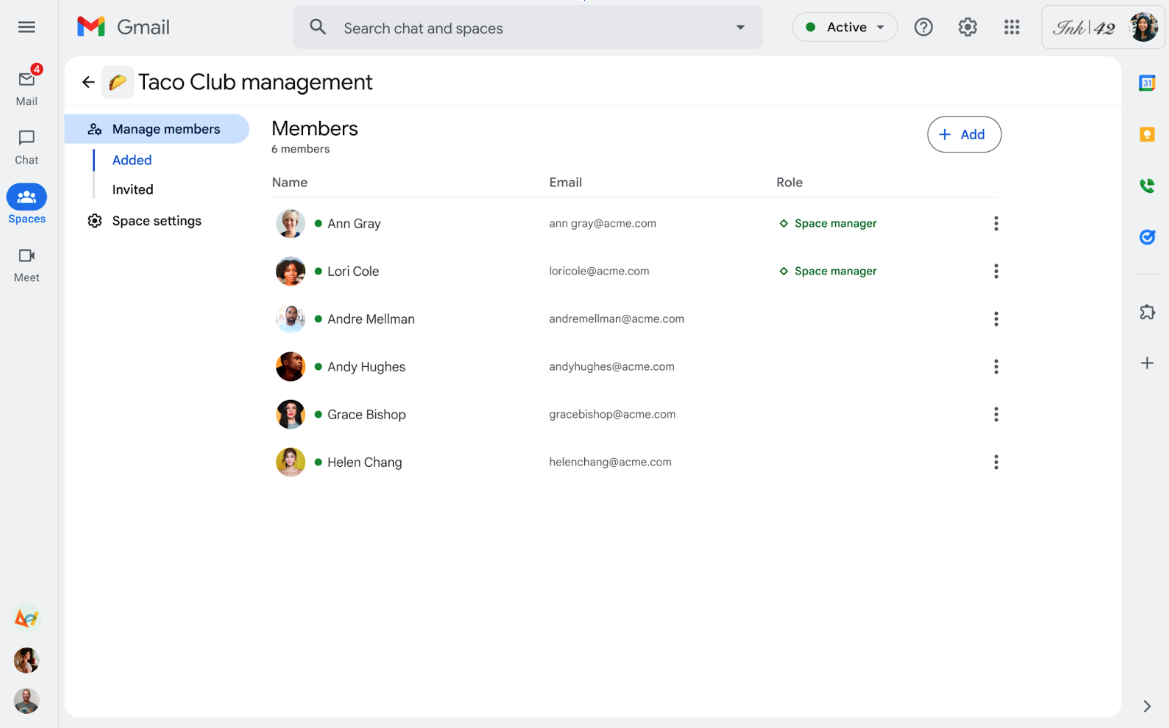 Expanding color options in Google Docs, Drawings, Sheets, and Slides
In Google Docs, Drawings, Sheets, and Slides, you can now select colors in the color palette tool by using RGBA values. In addition, you can customize colors by using an eyedropper tool and selecting any color on your screen within the color palette. Learn more about changing the colors of text, objects, and backgrounds.
Google Sheets will now automatically use regional-specific decimal separators based on your spreadsheet's locale. For example, in France, it is more common to use commas as decimal separators. Additionally, Google will now auto-detect semicolons (;) as a way to separate text into columns when importing CSV files into Sheets. (Previously, if you used commas (,) as your decimal separators and semicolons (;) as your text separators, you had to choose a custom delimiter and enter ";" for the import to properly split text to columns.) Learn more about changing a spreadsheet's location & calculation settings, formatting numbers in a spreadsheet, and importing data sets and other spreadsheets in Sheets.
Changing the POWER function in Google Sheets
The POWER function in Google Sheets, which returns a number raised to a power, will now return a real-valued root when trying to take the odd root of a negative number. Learn more about the POWER function in Sheets.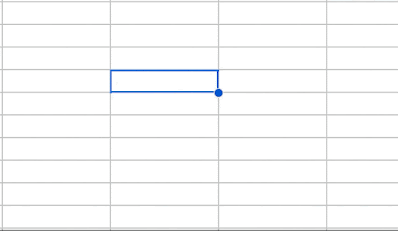 New free-hand PDF annotation support in the Google Drive app on Android
You can now use your finger or a stylus to freely write annotations on a file shown in the Drive preview screen on Android devices. These annotations can be saved to the file if it is a PDF, or a PDF copy of the file can be made with the annotations saved to it. Learn more about annotating PDFs on Android devices.
Expanding noise cancelation in Google Meet
To limit distractions during meetings, Google Meet offers noise cancelation to filter out background noises. This functionality is now available in U-M Google. Previously, it wasn't available in our domain.
View your peripheral devices directly in the Google Meet "green room"
Before joining a Google Meet session, you can now check which of your peripheral devices (e.g., camera, microphone, etc.) are available and connected. You can still view your peripheral devices via the settings menu, but this update makes it easier to select devices or identify potential issues.
Google has introduced a new feature in the Google Contacts section of the right-hand sidebar that allows you to create and edit contacts. Previously, visiting contacts.google.com was the only way to add or edit a contact.
360-degree video backgrounds available for Google Meet on mobile
Google Meet users on mobile devices (Android and iOS) can now use several new 360-degree video backgrounds. These backgrounds use your device's gyroscope to create a dynamic experience that moves with you.
Previously Communicated:
None for the month of February!