Google has announced they will integrate Google Meet into Gmail, making it easier to create a session and stay connected right from your inbox.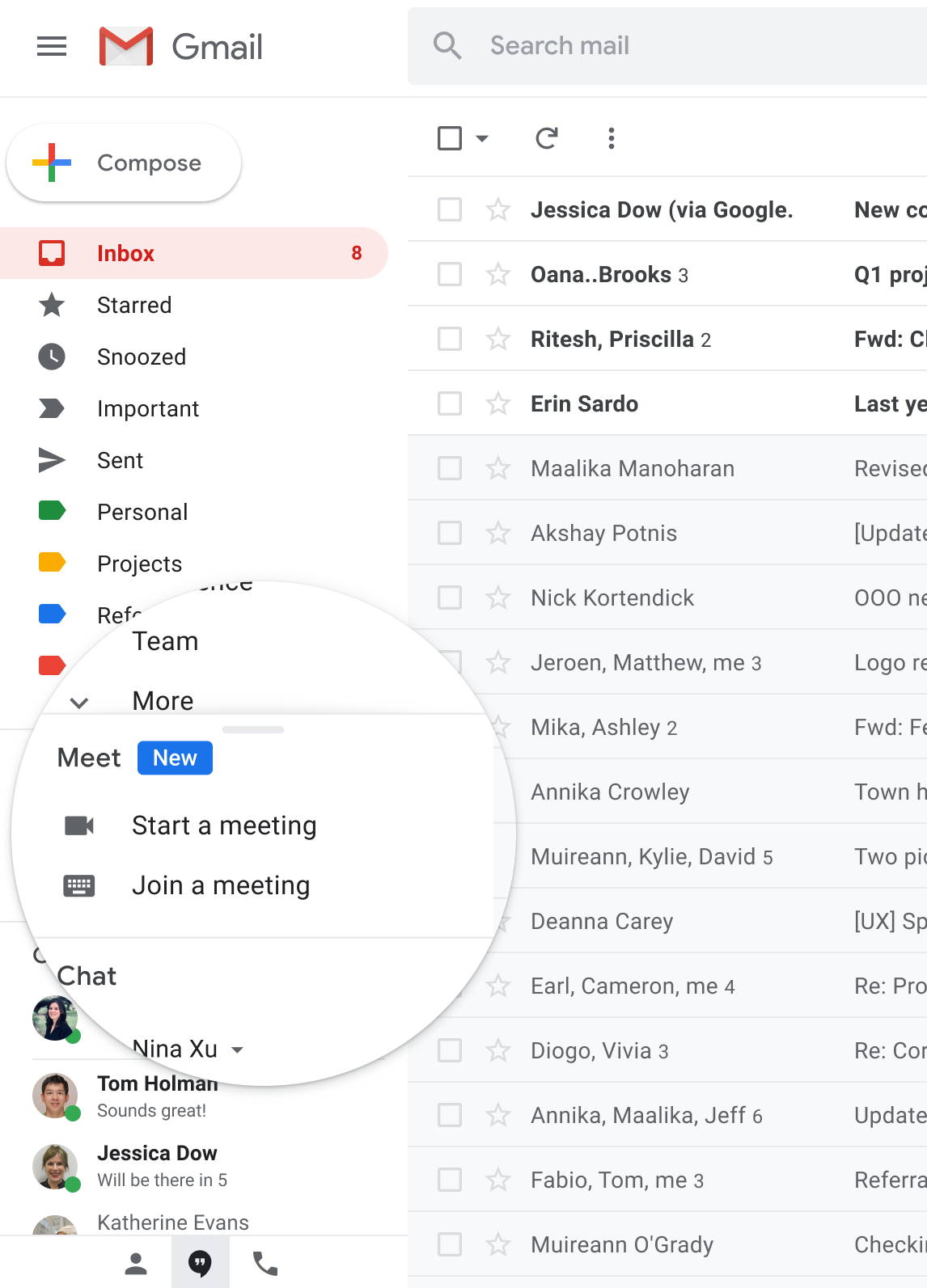 When you select Start a meeting, a new window opens with a secure, unique Google Meet URL. When you select Join a meeting, you will be prompted to enter a Google Meet meeting code or meeting nickname to quickly join another session. To learn more about Google Meet, visit U-M Google's service page and Getting Started with Google Meet.
This feature is currently only available in Gmail on the web but is coming soon to the Gmail mobile app.
According to Google, this feature should begin showing up in U-M Google on April 30 and could take 15 days or longer to become fully visible.