Dropbox has announced a new look and feel for Dropbox on the web, which will begin rolling out to U-M Dropbox on November 17, 2023.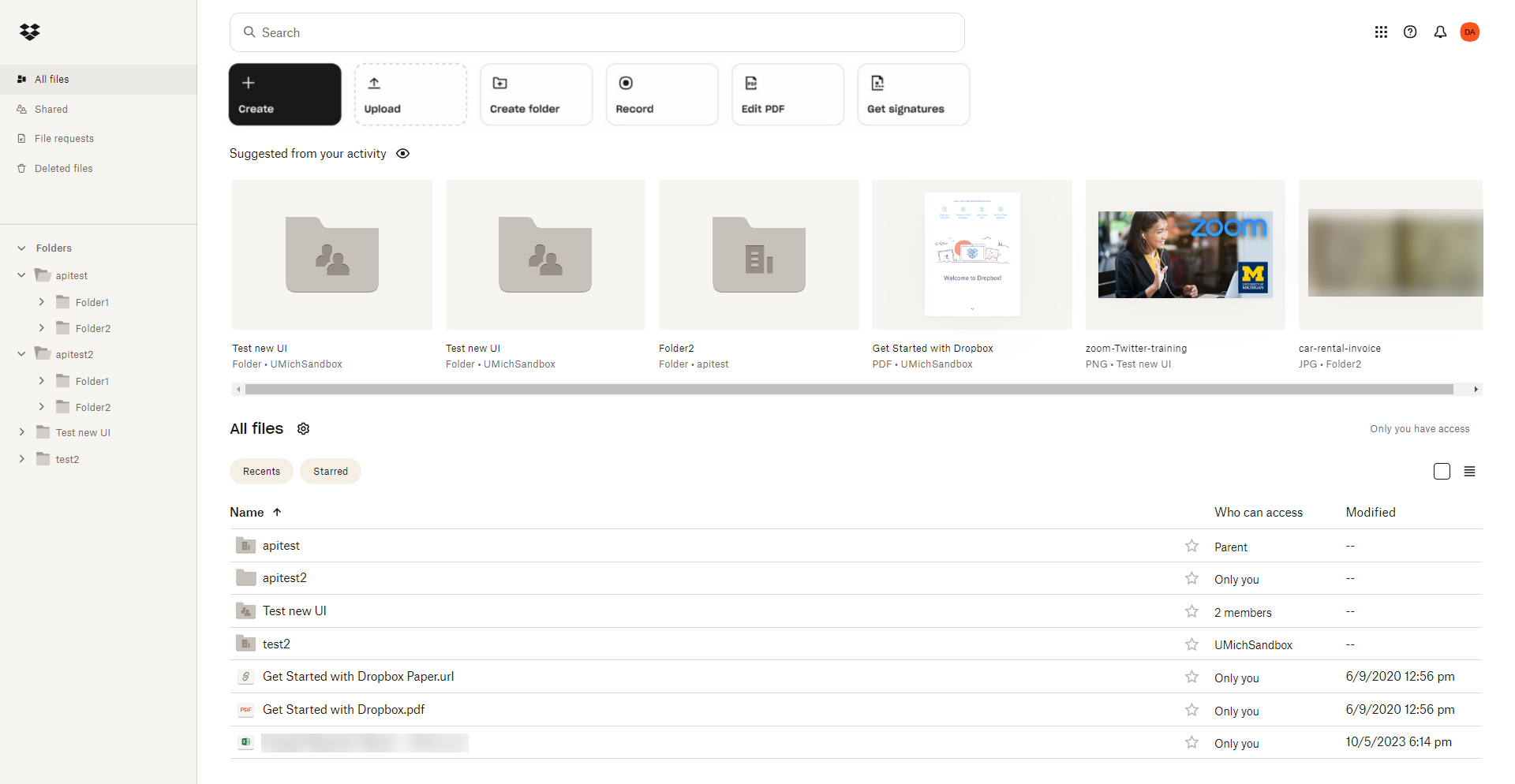 Significant updates include:
Your Home view is now replaced by the All files view.
Updated grid file view with hover-over quick actions.
Updated left navigation with an expandable folder tree.

You can no longer tell what type (i.e., private, shared, Team, external) each folder is from the left navigation. You have to look at your folders in the All files view to determine its type by using the folder icons.

New action bar at the top of the page.

Includes an updated Create button and other common actions like Upload.

New edit toolbar in image/video previews.
New dark mode that will automatically turn on/off to match your default computer OS settings.

There is no way to turn it on/off within Dropbox granularly. You have to adjust your computer's dark mode settings to change it in Dropbox.
Learn more about these changes in U-M Dropbox. You can also review the Using the Dropbox website article in the Dropbox Help Center for a quick overview of the new user experience.