On April 5, 2021, Dropbox will begin to roll out changes to the sharing and permissions dialogue box for U-M Dropbox on the web. It is important to note that you will continue to use the same sharing and permissions settings you previously had available to you.
Old experience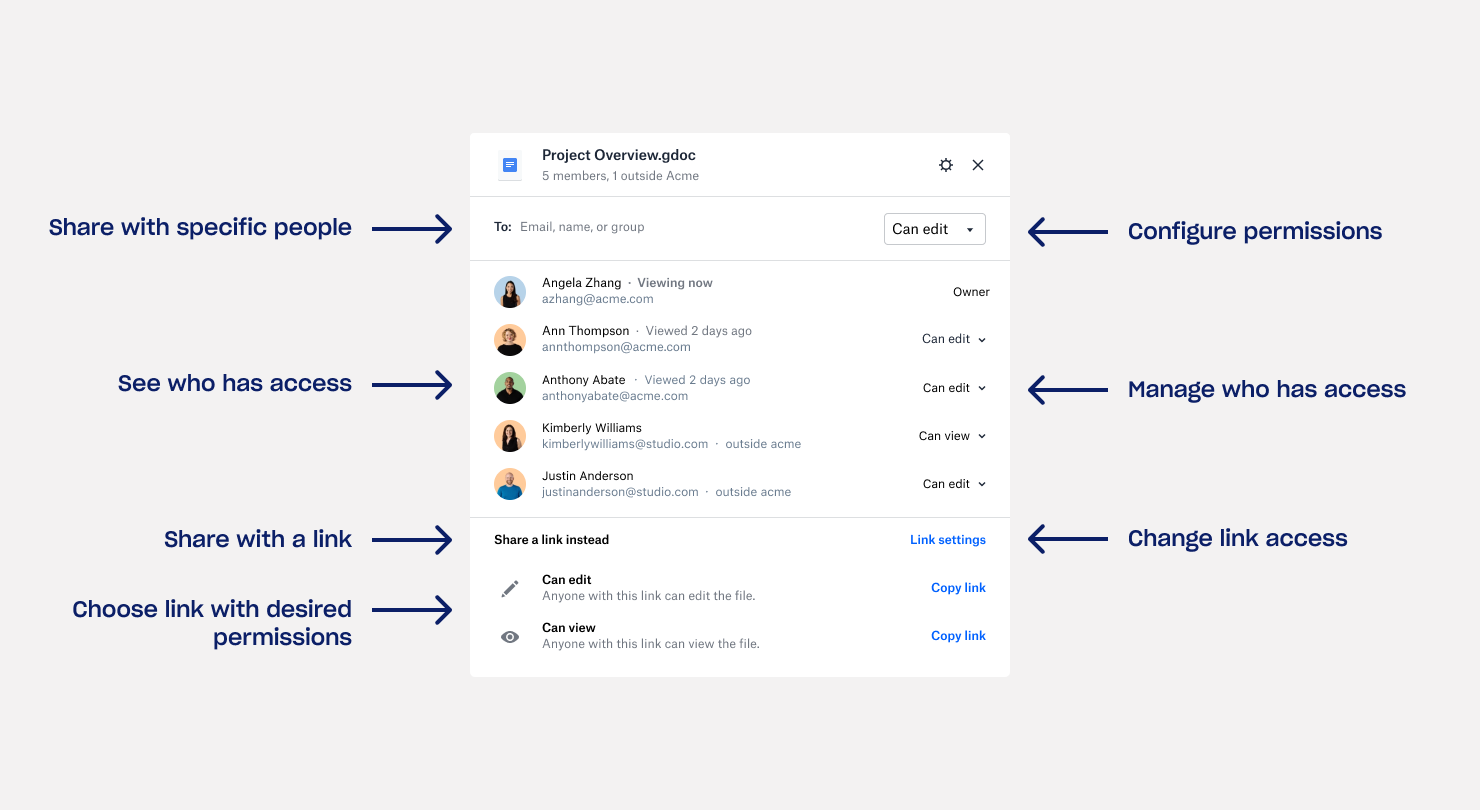 New experience
To learn more about sharing and permissions in U-M Dropbox, see the Dropbox Help Center.
According to Dropbox, this feature should begin showing up in U-M Dropbox on April 5, 2021, and could take 1 to 2 days or longer to become fully visible.