Information and Technology Services provides a platform for strong visual communication in a wide variety of campus settings through the Digital Signage service. Digital signs support multiple types of static and dynamic content, have emergency alert integration, and provide mapping and interactive way finding capabilities. Content Managers have varying levels of remote control over design and content that can be scheduled months in advance for each sign or changed on a moment's notice for all signs. ITS is here to support your use of the system along the way.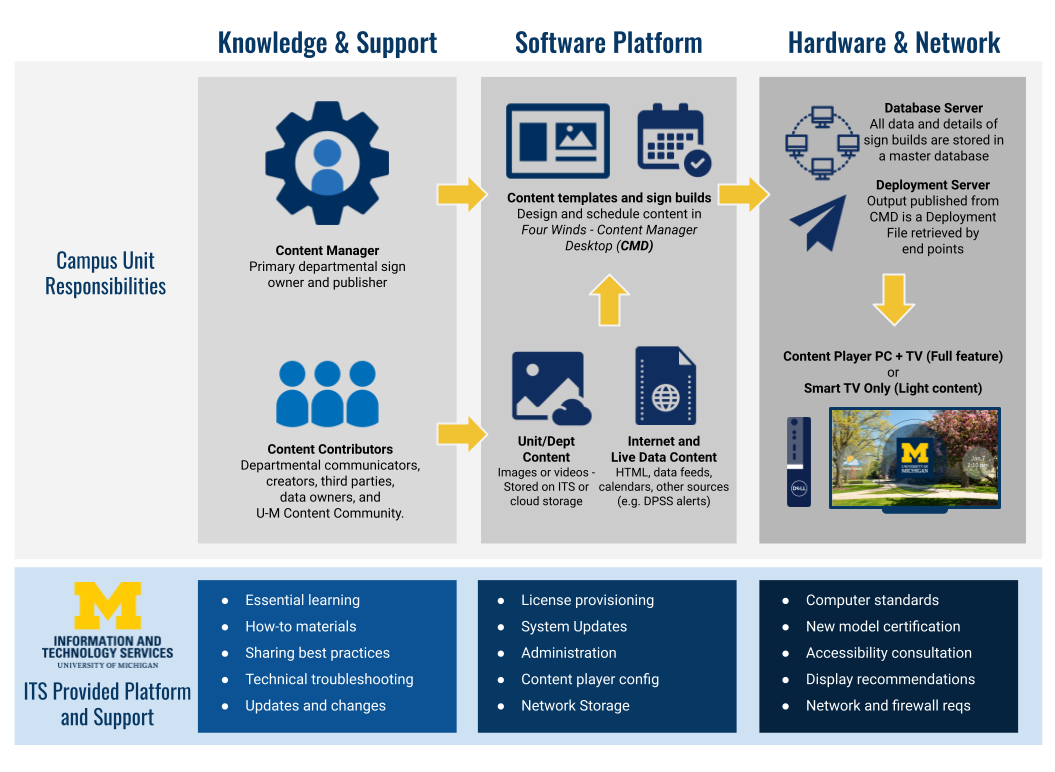 The high-level infographic above describes the foundational systems, knowledge, and support ITS Digital Signage provides so campus units can develop and manage their visual and interactive content displays data.
The ITS Digital Signage team is available to discuss what flexible content management approach makes sense to accommodate your department's unique communication solutions, time commitment, and staff comfort level needs.
Review the content display offerings and see Getting Started for upfront considerations and how to request a Digital Signage service consult.