Google has released a new feature in Drive known as the Priority page. This page allows you to access the files you need through a combination of suggestions and workspaces.
You can access the Priority page from the left-hand navigation panel in Drive. Some features you'll see on the Priority page include:
Here you'll see the documents Google thinks are most relevant to you. On each suggested document, you can also take action without having to navigate to the document. Some actions include replying to a comment or reviewing recent edits.
Here you'll be able to see suggestions of related content to group together for easier access— like multiple files related to the same project. You can also create your own personalized Workspaces to collect any files you have access to including content stored in your My Drive and various shared drives. To add to a Workspace, right-click on any file and select Add to Workspace to group files as you work.
Note: There is 25 file limit for each Workspace you create.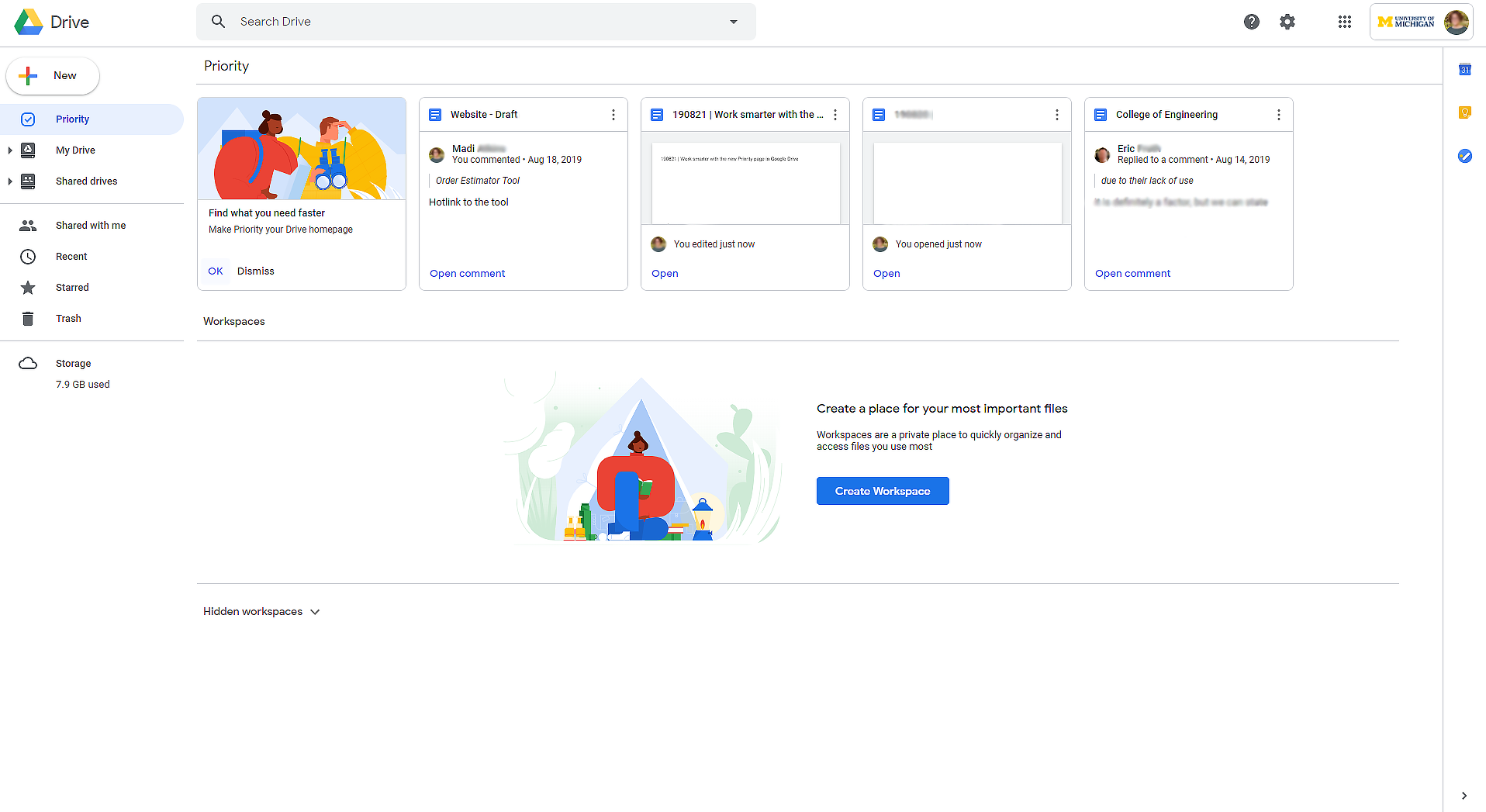 Note: If you would like to make Priority your default home page, you can do so by going to your Settings, which is accessible via the gear icon in the upper right-hand corner.
According to Google, this feature should be fully visible within the U-M Google domain.
--
Interested in our latest updates about Google G Suite at U-M? Check out the Google Service Updates page.