The monthly U-M Google Summaries inform the university community of Google releases for Core Apps as well as the Non-Core Apps (those that are not part of the G Suite for Education agreement). We communicate important information on Core Apps throughout the month. Core and Non-Core Apps are listed on the G Suite website.
Core Apps:
Instead of going to the Tools menu each time you want to view your word count information, you can now select Tools > Word count > Display word count while typing to continuously display it in the lower-left corner of your doc. If you click on the word count box, you can also view more information, like the page count and character count. To see the word count of a specific section of the text, simply highlight that section in your Doc.
Google has added two new features in Google Slides present mode to help you better control and customize your presentations:
Keyboard shortcuts to switch to a blank screen
Using new keyboard shortcuts, you'll now be able to change to an all-white or black screen while presenting. This can be helpful when you want to pause a presentation to answer a question or further a discussion without any material on screen. While presenting, press B to turn your screen black or W to turn your screen white. You can resume presenting by using any other keyboard button or mouse action. To see more keyboard shortcuts for Google Slides, see Google's Doc Editors Help Center.
Looping and auto-advance time options for presentations
New options allow you to set auto-advance time in present mode and presentation looping. You can access these options by clicking Settings (gear icon) on the in-presentation navigation bar. Your settings will be applied once you hit play and begin your presentation. With these settings, you can easily set your presentation to loop, which is useful when presenting at a conference or for displaying information on a kiosk.
Google has redesigned the Jamboard apps for iOS and Android to improve usability, performance, and reliability for Jamboard users. These changes create a more seamless and consistent experience, bringing familiar functionalities from other Google Editors (i.e., Docs, Slides, Sheets) to Jamboard. Additionally, Google is removing several functions to further streamline the user experience. For example, you'll be able to take actions such as starring, make a copy of a jam, or copy a link to a jam. Google is also adding the standard G Suite link sharing abilities to make sharing easier. For more details on what features were added and which ones are leaving, see Google's September 2019 update. 
Auto-generated live captions help make meetings more accessible by reducing barriers to holding meetings between users of different hearing abilities, regardless of whether they are participating remotely or in person. To turn on live captions, tap the closed captions button on the top right of the Meet app when you are in a meeting. When you turn on captions, they will be visible on that particular device. In order for other participants in the meeting to see captions, they'll have to turn it on for their devices as well. Currently, live captions are only available in English. Additionally, captions will not appear in a recording of a meeting.
Google has announced you soon will be able to set custom line spacing to be less than one in Google Docs and Google Slides. This allows for more detailed control of line spacing so you can better control the appearance of your fonts to help meet brand guidelines and more. Additionally, this will help preserve formatting when importing and exporting files in legacy formats. To customize your line spacing, select Format, then Line Spacing, and finally select Custom Spacing.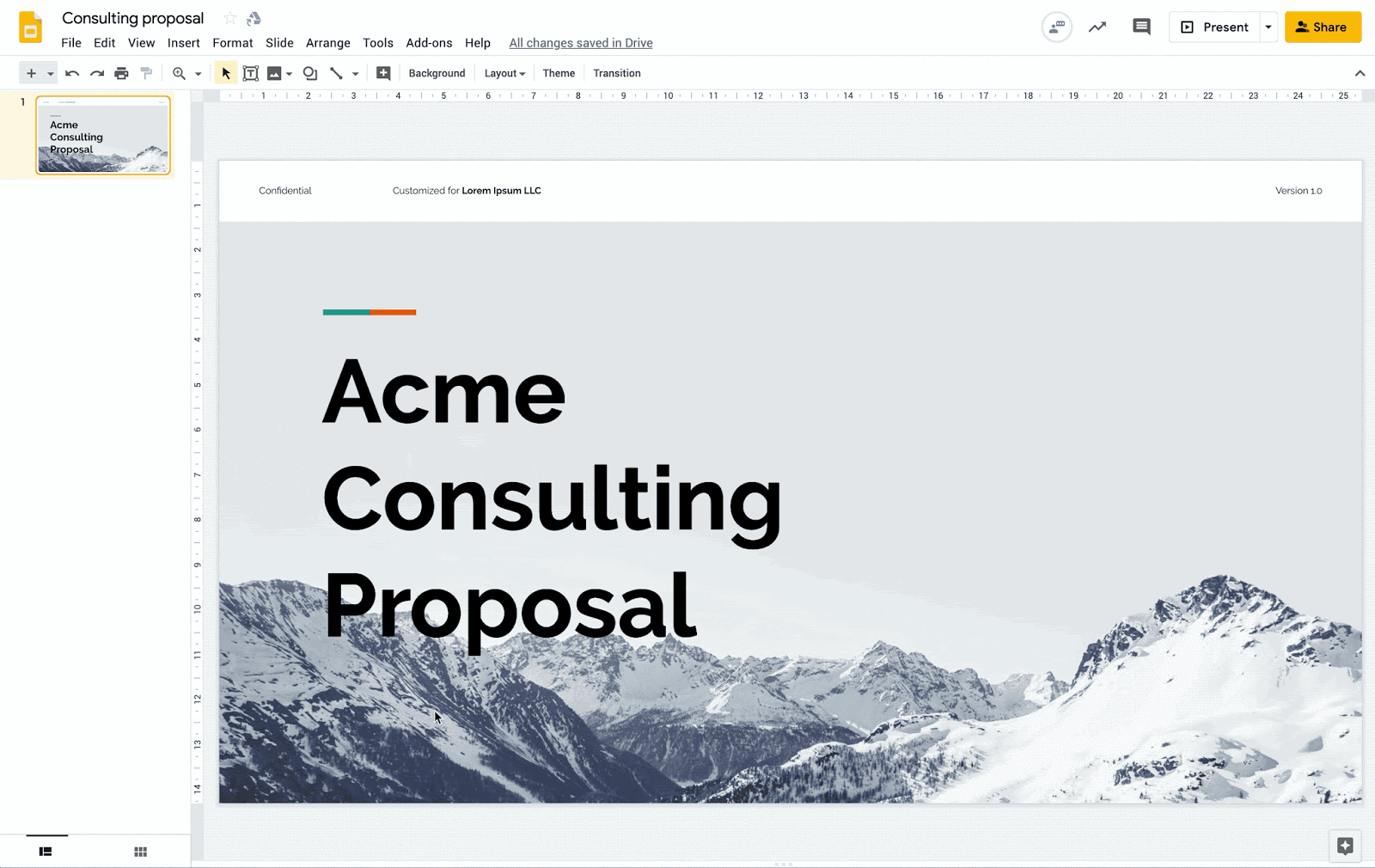 According to Google, this feature should begin showing up in U-M Google on October 7th and could take up to 3 days to become fully visible.
Google is enhancing the Gmail experience on Android and iOS devices by introducing dark theme (mode) support. This feature will automatically respect the system settings in Android 10 and iOS 13. Dark theme can also be enabled within the respective Gmail app settings.
Previously Communicated:
Note: Keep in mind that even when Non-Core Apps are found in a Core App (like Add-ons in Gmail and Google Drive), they are not covered by the G Suite for Education agreement.