The monthly U-M Google summaries inform the university community of new Google releases and previously communicated updates.
Updates:
You can now set a recurring "Do Not Disturb" schedule in Google Chat, so you are not disturbed by Chat notifications on web, Android, and iOS. Learn more about scheduling Do Not Disturb in Chat.
Google has added drop-down chips in Google Sheets. Dropdown chips are a custom formatting feature that is already available in Docs, and they enable you to easily indicate statuses or various project milestones outlined in your Sheet.
Additionally, Google has modified the workflow for creating and managing all data validation rules, including drop-down chips and checkboxes. You can now view and edit all existing rules that have been created in a specific Sheets tab and create additional rules from a new sidebar view. Learn more about inserting smart chips in Google Sheets.
Google has introduced a new 'Follow' feature that allows you to collaborate with colleagues in real time on Google Slides. You can now click on a collaborator's avatar in the Slides toolbar to jump to whatever slide they are on, and continue to move with them as they navigate and make changes to a presentation. To stop following a collaborator, click on their avatar again.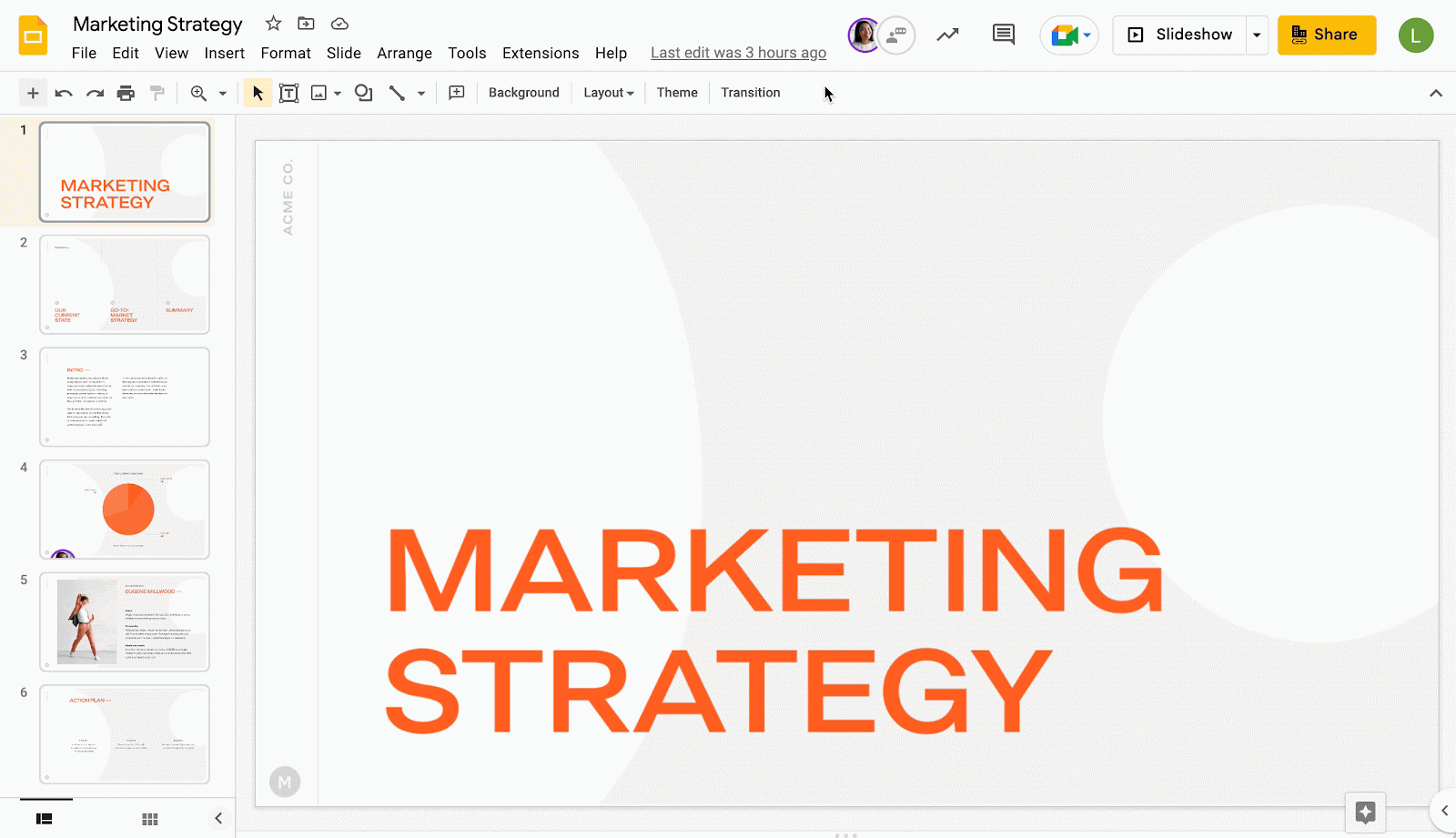 Pin table headers when using pageless format on Google Docs 
When your Google Doc is set to the pageless format, you can now pin one or more table rows as header rows. When you scroll vertically past the top of the table, the headers will remain visible at the top of the window until you scroll to the bottom of the table.
Easily share files in Google Meet chat on web 
When sharing a file in Meet chat, you will now be prompted to update the file-sharing permissions to reflect which meeting attendees you'd like to have access to a particular file. Previously, when you shared the link to a Google Drive file in Meet chat, you had to ensure the document was shared with those on the call, either proactively or reactively, on a separate screen.
Warning banners for external email recipients on iOS devices
You'll now notice a warning banner when adding external recipients to an email on iOS devices. These warnings are already available for Gmail on the web and Android devices.
Previously Communicated: