Google has introduced two new features in Google Docs to help with formatting your documents. These new features include:
Insert section breaks and view section breaks in Docs
You can now insert a next page or continuous section break in Google Docs by going to Insert > Break. From here, you can select Section break (next page) or Section break (continuous).
Note: both types of breaks will start where your cursor is located on the document.
To view where section breaks are located in a document, use the new show section breaks tool by going to View > Show section breaks. When Show selection breaks is enabled, you'll see a blue dotted line where each section break is located.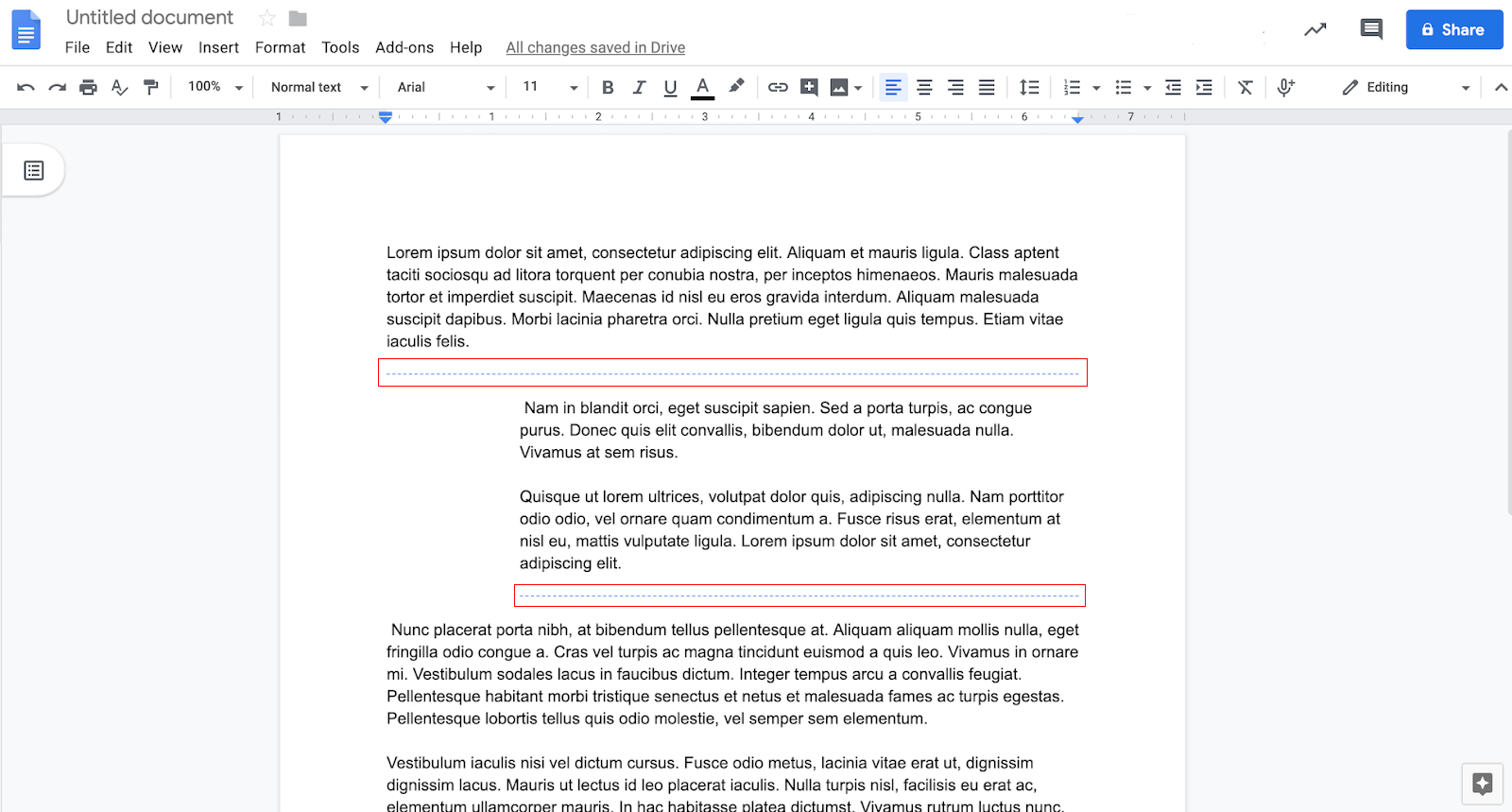 Adjust margins per section 
It's now possible to use the ruler to adjust the left and right margins by section. Previously, it was only possible to adjust the margins for the entire document.
If you don't make a selection, the ruler will adjust the margins for the section that corresponds to your cursor location. Or, you can highlight multiple sections of your doc to be adjusted.
You can also adjust margins per-section by going to File > Page Setup.
Interested in our latest updates about Google G Suite at U-M? Check out the Google Service Updates page.