Did you know that you can see a list of all the core and approved U-M Google apps in the G Suite Dashboard? After a recent redesign from Google, this page is now easier to navigate, with a search bar that allows you to quickly find the apps you're looking for.
If you prefer to navigate to your apps via this Dashboard, you can bookmark it for quick access in the future. Visit the G Suite Help Center for more information.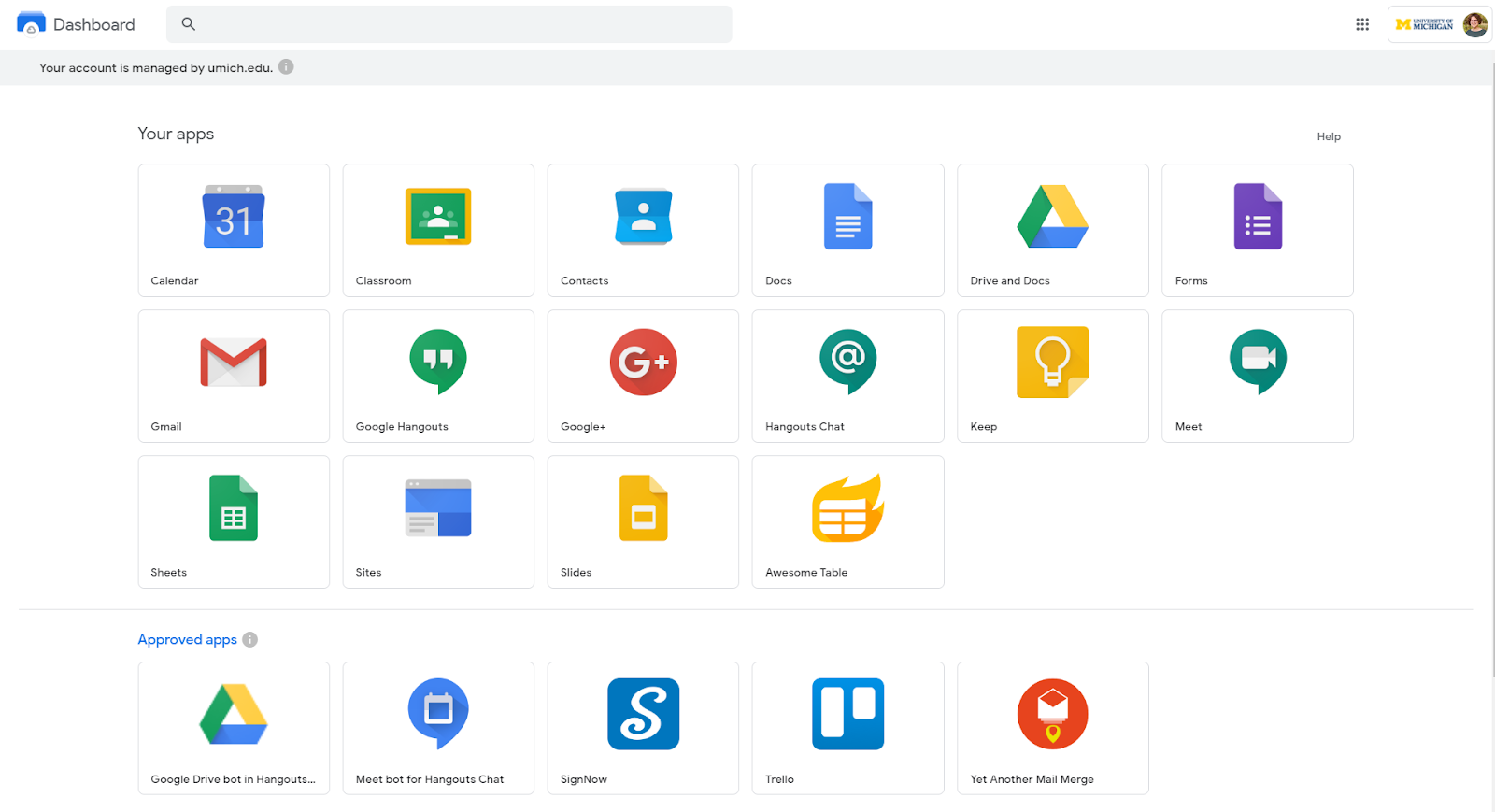 According to Google, this feature began showing up in U-M Google on July 9 and could take 15 days or longer to become fully visible.