Google has announced they will be adding new RSVP options for Google Calendar event invitations. With this update, you can indicate how you plan to join a meeting if you are attending: "In a meeting room" or "Joining virtually." This will allow both the organizer and guests to see how attendees are planning to join the meeting in the event details. As the university continues to rethink how we work, this feature will help attendees know what to expect when joining a meeting and prepare accordingly.
Note that if you select the new RSVP options, the new join method details (e.g., "joining virtually") are not shared with contacts on other platforms, such as Microsoft Outlook. In addition, the new RSVP options will initially only be available on Google Calendar and will be coming to calendar invitations in Gmail soon. Refer to Respond to event invitations for more information.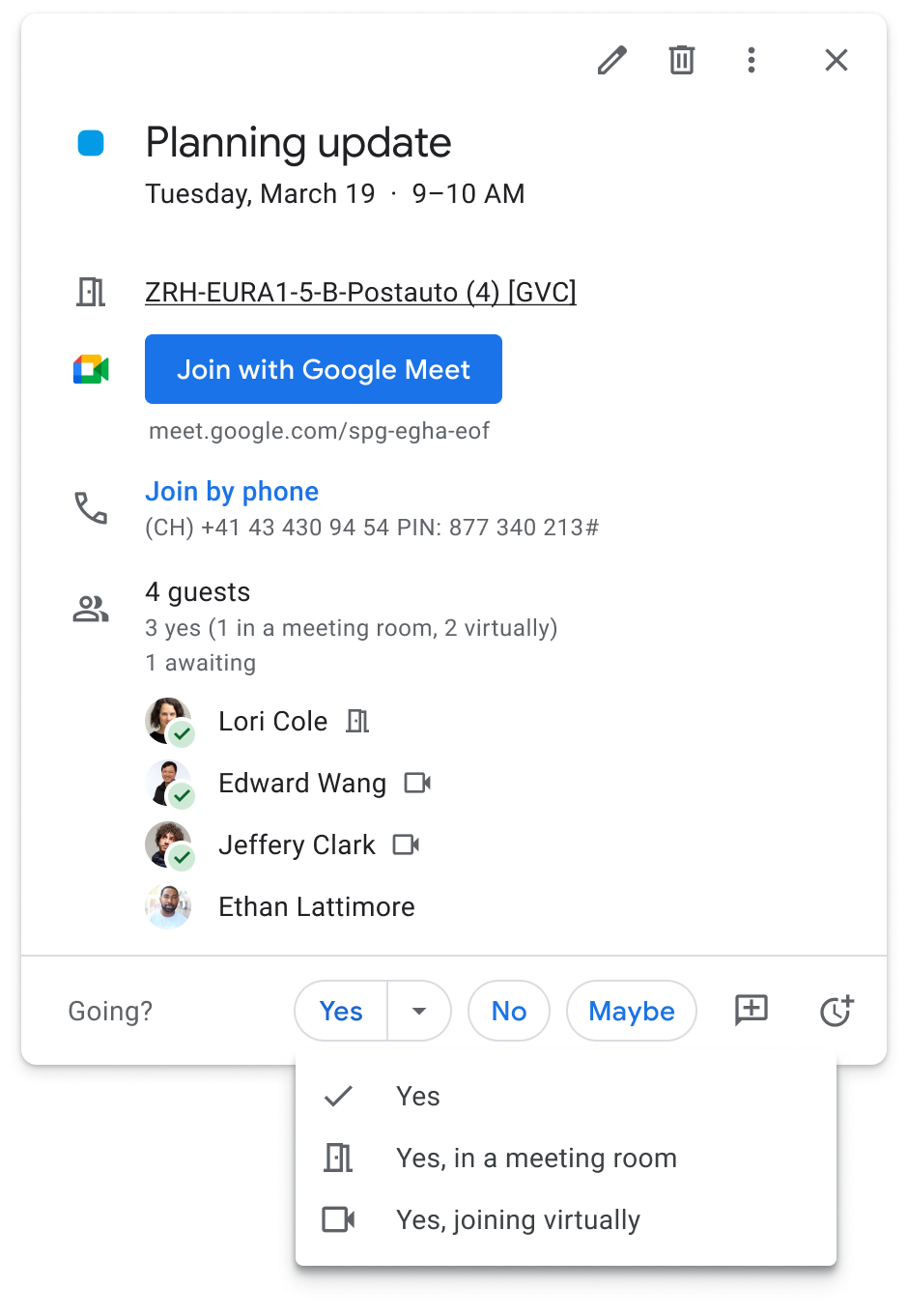 According to Google, this feature began rolling out to U-M Google on July 22, 2021 and could take 15 days or longer to become fully visible.