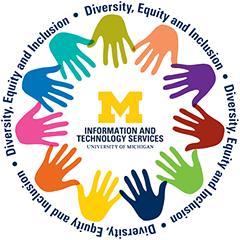 Diversity work is a priority at ITS
Our accomplishments in 2020–2021 and our vision for 2021–2022
In 2020–2021:

The ITS committee for diversity, equity, and inclusion (DEI) worked with many internal and external groups to advance 15 action items in its strategic plan.
ITS staff took advantage of multiple opportunities to participate in DEI educational opportunities, with specific direct response to worldly events. New this reporting year, the Education and Scholarship subcommittee began facilitating a monthly conversation club that provided guided discussion on relevant and timely DEI issues. Following the format of a book club, each month features a reading, video, or other media to consume prior to joining the conversation.
ITS has led the charge for campus units to improve their DEI initiatives and sharing of best practices, specifically as it relates to the ITS DEI Passport and accessibility.
Samples of our achievements include:
Training & Development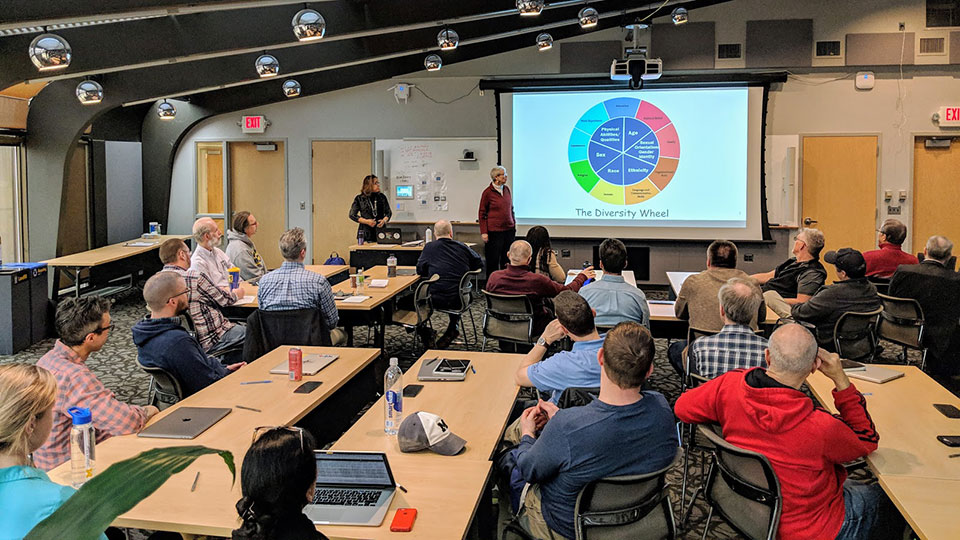 We delivered the following DEI-focused opportunities in FY 21:
DEI Summit Watch Party (84 attendees)
DEI Summit Post-Conversation (33 attendees)
MLK Symposium Watch Party (81 attendees)
MLK Symposium Post-Conversation (62 attendees)
Coded Bias Watch Party (341 attendees, open to all-campus faculty, staff, and students)
A new initiative, our DEI Conversation Clubs covered a variety of relevant topics which included:
MLK Speeches
Health Inequalities
Women, Sport, & Battle of the Sexes
Anti-Asian Racism
Policing in Schools
Pride and Intersectionality
Ableism
Other unique and engaging opportunities included:
John Lewis: Good Trouble Watch Party
Spectrum Center Workshop
Author Q&A with Monica Hickson
MLK Attendance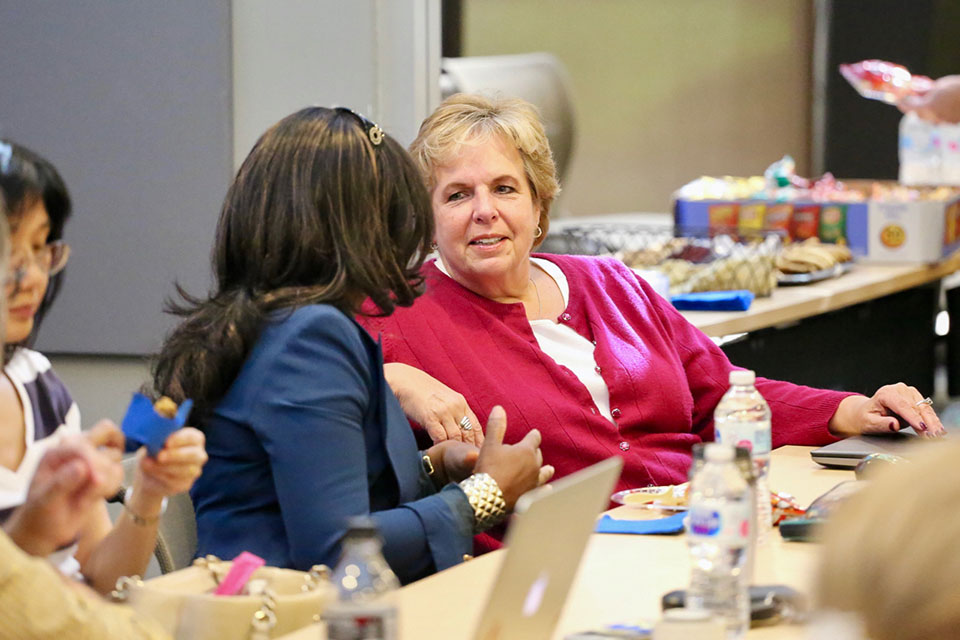 81 ITS staff attended the MLK Symposium in a virtual watch party hosted by our unit for the 2021 address.
These events were followed by discussion among colleagues. We heard feedback that staff felt the experience was valuable, and that they would appreciate the chance to attend similar events with more dialogue.
DEI Passport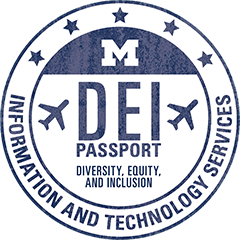 72 staff completed 390 DEI-related activities
112 stamps earned from October 1, 2020–July 1, 2021.
The DEI Passport is a tool for self-directed learning and reflection, and a fun way for us to stay engaged with DEI topics every month.
As a digital platform hosted on the employee intranet, it takes us on a journey to explore a variety of suggested workshops, training, and readings that can be applied in day-to-day work—all aligned with U-M's lifelong learning model.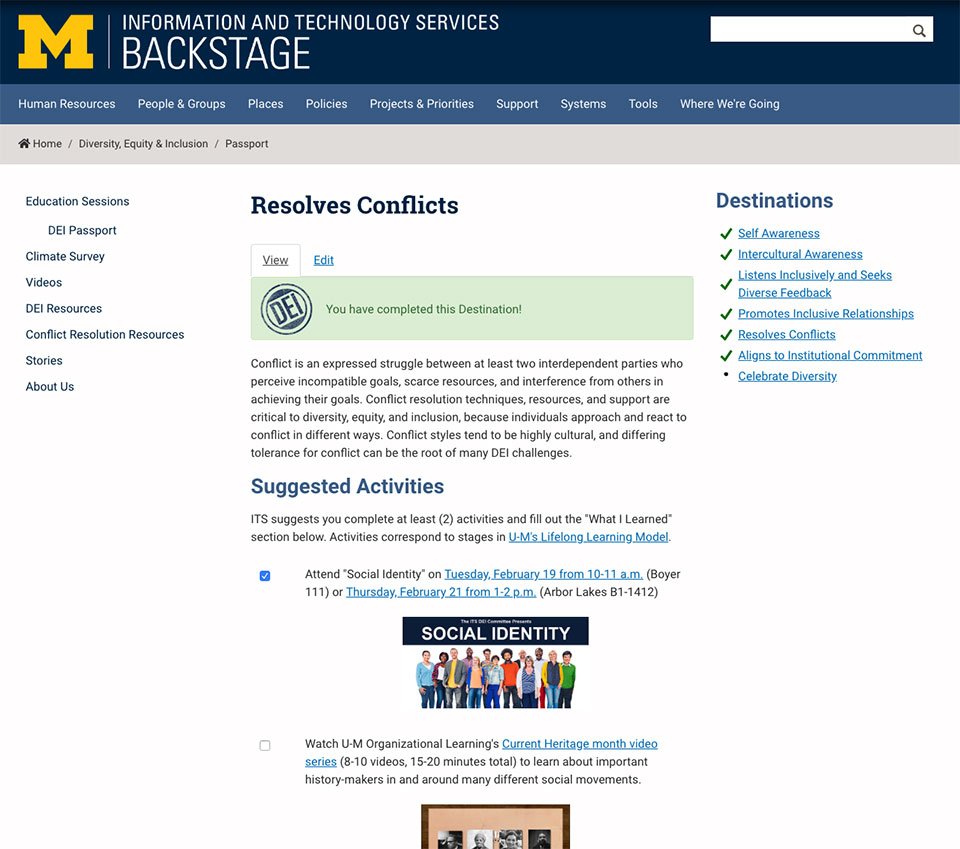 Words Matter Task Force
Given the importance of communication and the ITS core value of inclusivity, the Words Matter Task Force was formed and charged with identifying terms used within ITS that are, or can be construed to be, racist, sexist, or non-inclusive.
The Task Force created a recommendations document to highlight the importance of inclusive language, suggest new artifact naming standards, and provide guidance for further organizational development. This document was shared with staff in December 2020, and continued organizational development training materials are being developed throughout Y5.