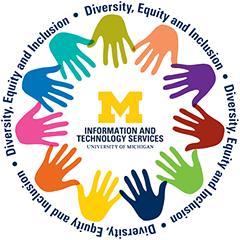 Diversity work is a priority at ITS
Our accomplishments in 2018 - 2019 and our vision for 2019-2020
In 2018-2019:

The ITS committee for diversity, equity, and inclusion (DEI) worked with many internal and external groups to advance 16 action items in its strategic plan.
ITS staff took advantage of multiple opportunities to participate in DEI trainings and events.
ITS has gained positive recognition campus-wide despite being in its second year of implementation—other units are in their third year.
Samples of our achievements include:
In-Person Training
456 DEI course completions by 276 ITS staff members from March 13, 2018–April 16, 2019.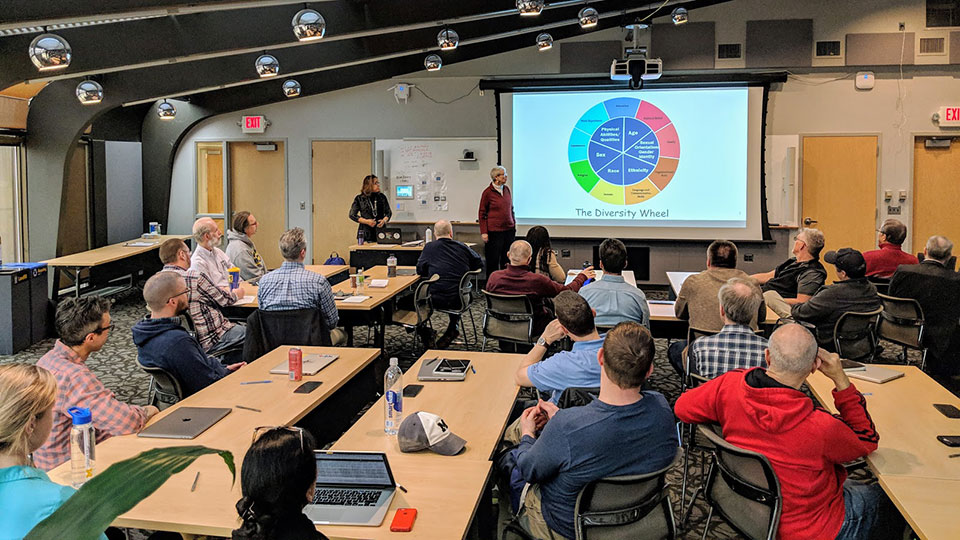 Original curriculum
Social Identity
Everyday Prejudice
Becoming an Ally
Handling Hot DEI Moments for Managers
Diversity Café
_____ Lives Matter
Feedback from participants
The Social Identity session gives attendees…
"A different optic of sensitivity that you never knew you had. I had no clue."
"Better awareness about how people feel about their social identities."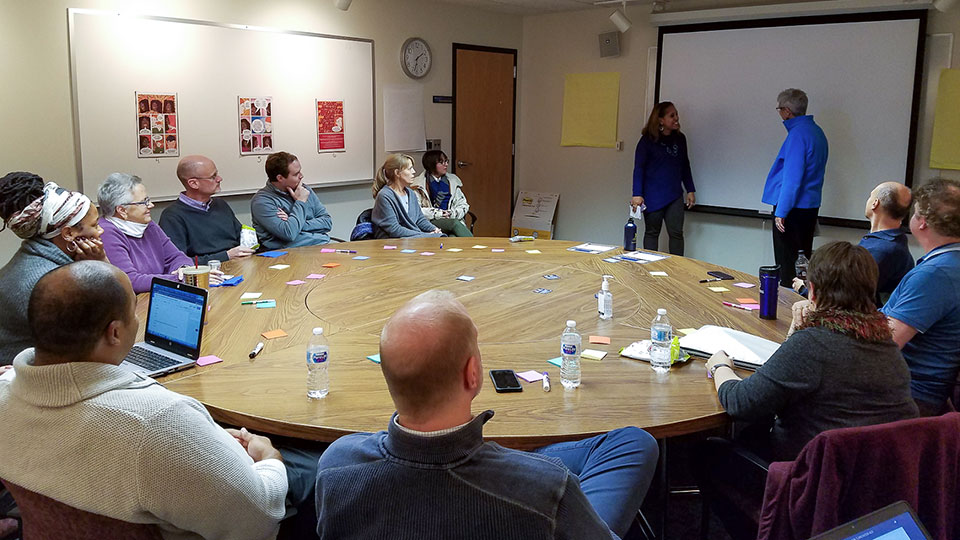 DEI Passport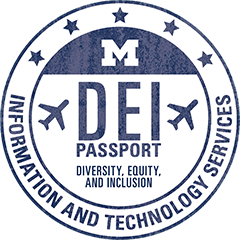 140 staff completed 960 DEI-related activities
277 stamps earned from October 1, 2018–April 10, 2019
The DEI Passport is a tool for self-directed learning and reflection, and a fun way for us to stay engaged with DEI topics every month.
As a digital platform hosted on the employee intranet, it takes us on a journey to explore a variety of suggested workshops, training, and readings that can be applied in day-to-day work—all aligned with U-M's lifelong learning model.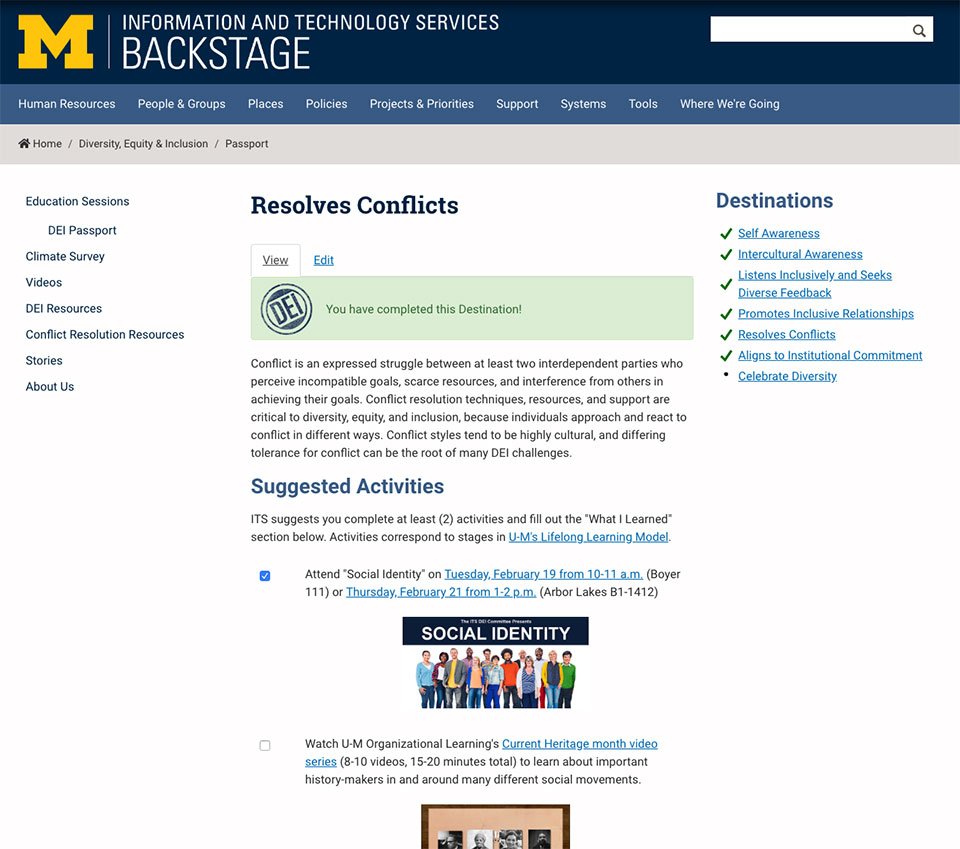 Michigan IT Symposium Presence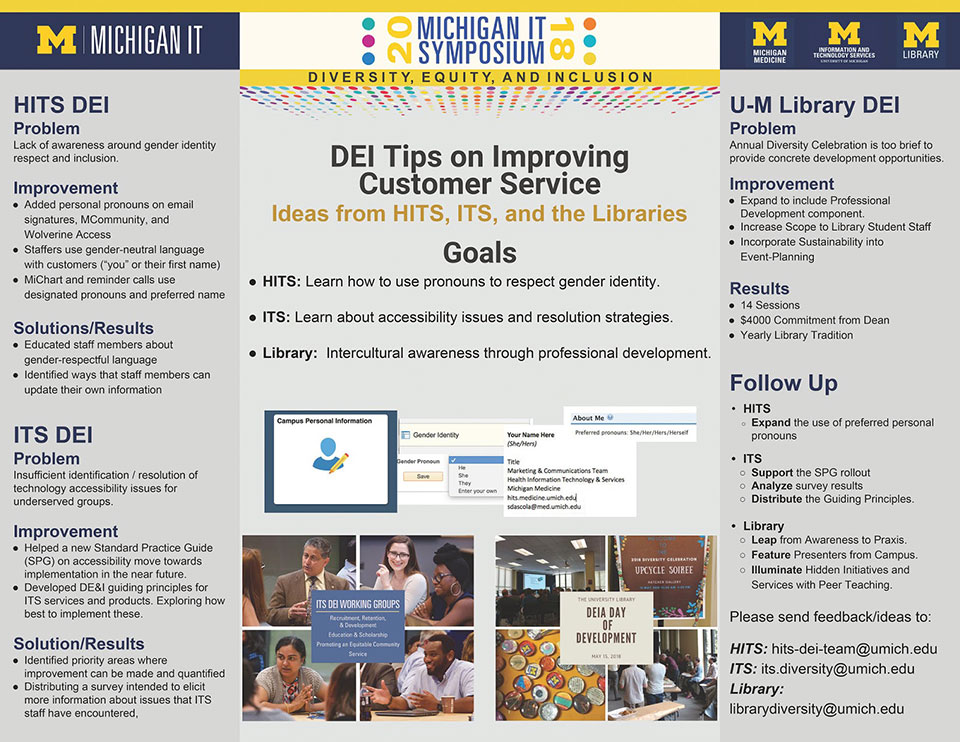 ITS Support Services collaborated with staff from HITS and U-M Library to present a poster called "DEI Tips on Improving Customer Service" at the 2018 Michigan IT Symposium.
ITS has worked on improving the identification and resolution of technology accessibility issues for people with disabilities, and people for whom English is an additional language.
MLK Symposium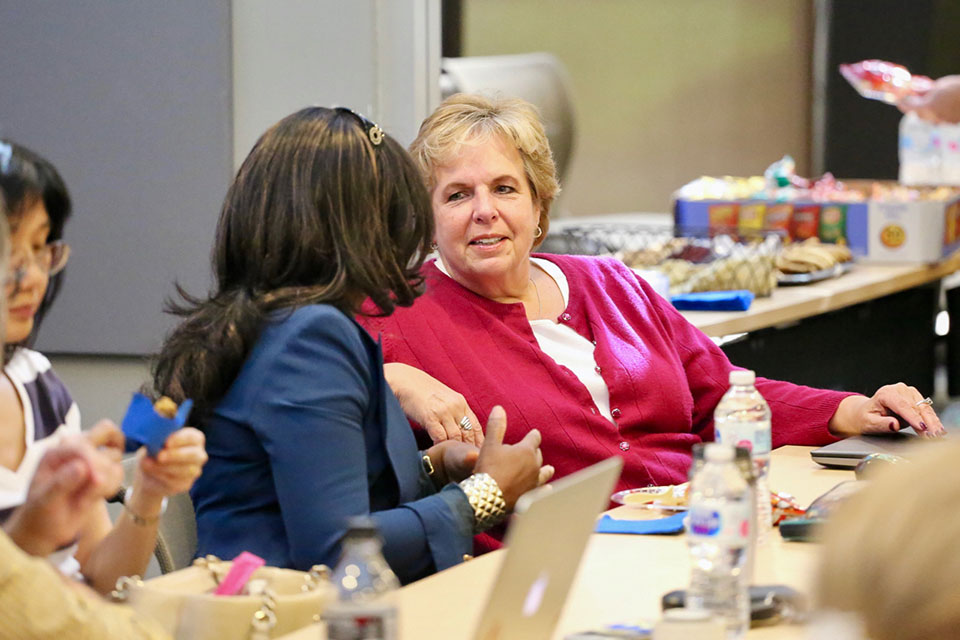 65 staff attended local watch parties across 4 ITS locations during the January 21 keynote address.
These events were followed by discussion among colleagues. We heard feedback that staff felt the experience was valuable, and that they would appreciate the chance to attend similar events with more dialogue.
3 additional events
A Diversity Café discussion was attended by 14 people, and two Diversity Thumball sessions were also held during MLK Symposium week—interactive sessions where participants toss a ball and share experiences about DEI-related issues printed on it.
Accessibility Guiding Principles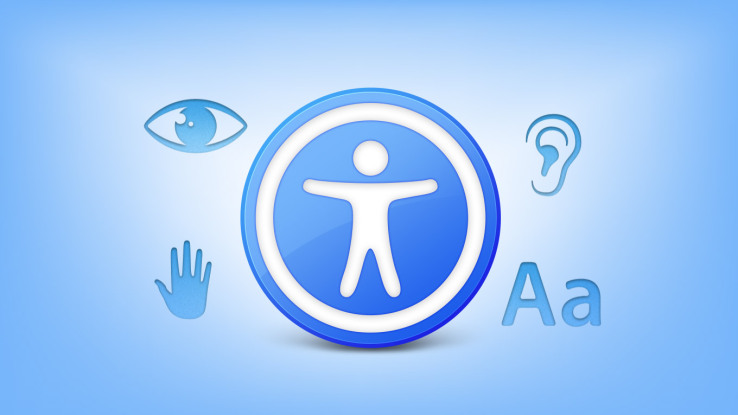 In support of a new university policy, ITS published a set of guiding principles for the accessibility of services we offer to campus.
The goal of the new policy is that all U-M IT is as effective, available, and usable for people who have disabilities as they are for those who do not have disabilities.