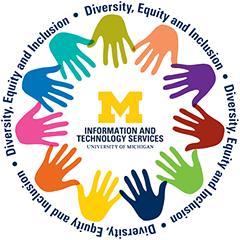 Diversity work is a priority at ITS
Our accomplishments in 2019-2020 and our vision for 2020-2021
In 2019-2020:

The ITS committee for diversity, equity, and inclusion (DEI) worked with many internal and external groups to advance 15 action items in its strategic plan.
ITS staff took advantage of multiple opportunities to participate in DEI educational opportunities, with specific direct response to worldly events such as COVID-19's impact on the University and the Black Lives Matter movement.
ITS has led the charge for campus units to improve their DEI initiatives and sharing of best practices, specifically as it relates to the ITS DEI Passport and accessibility.
Samples of our achievements include:
In-Person Training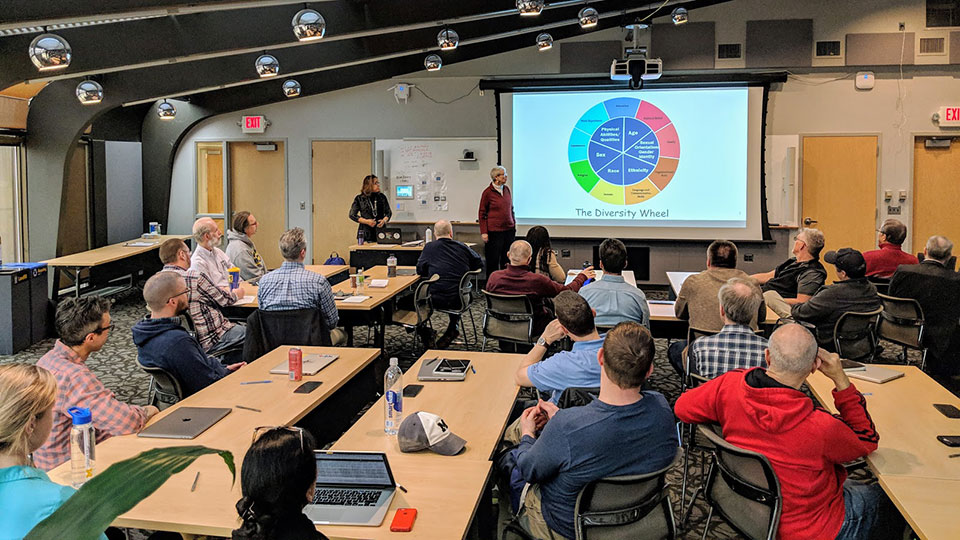 The following standing classes were developed and delivered for ITS in FY 20:
LGBTQ at ITS: How to be an Ally (2 panel discussions; 58 participants)
Social Identity (2 sessions; 21 participants)
Diversity Thumball (4 sessions; 47 participants)
Becoming an Ally (2 sessions; 25 participants)
Diversity Café (2 sessions; 15 participants)
We also developed training on Code Switching and offered several drop-in sessions.
Feedback from participants
Across all training opportunities, participants shared they valued:
Developing an awareness of diversity of thought/identity within our own units and across them
Interacting with staff they don't normally interact with due to job function
Training opportunities were structured in a comfortable, non-confrontational setting where it was welcomed for anyone to share their perspectives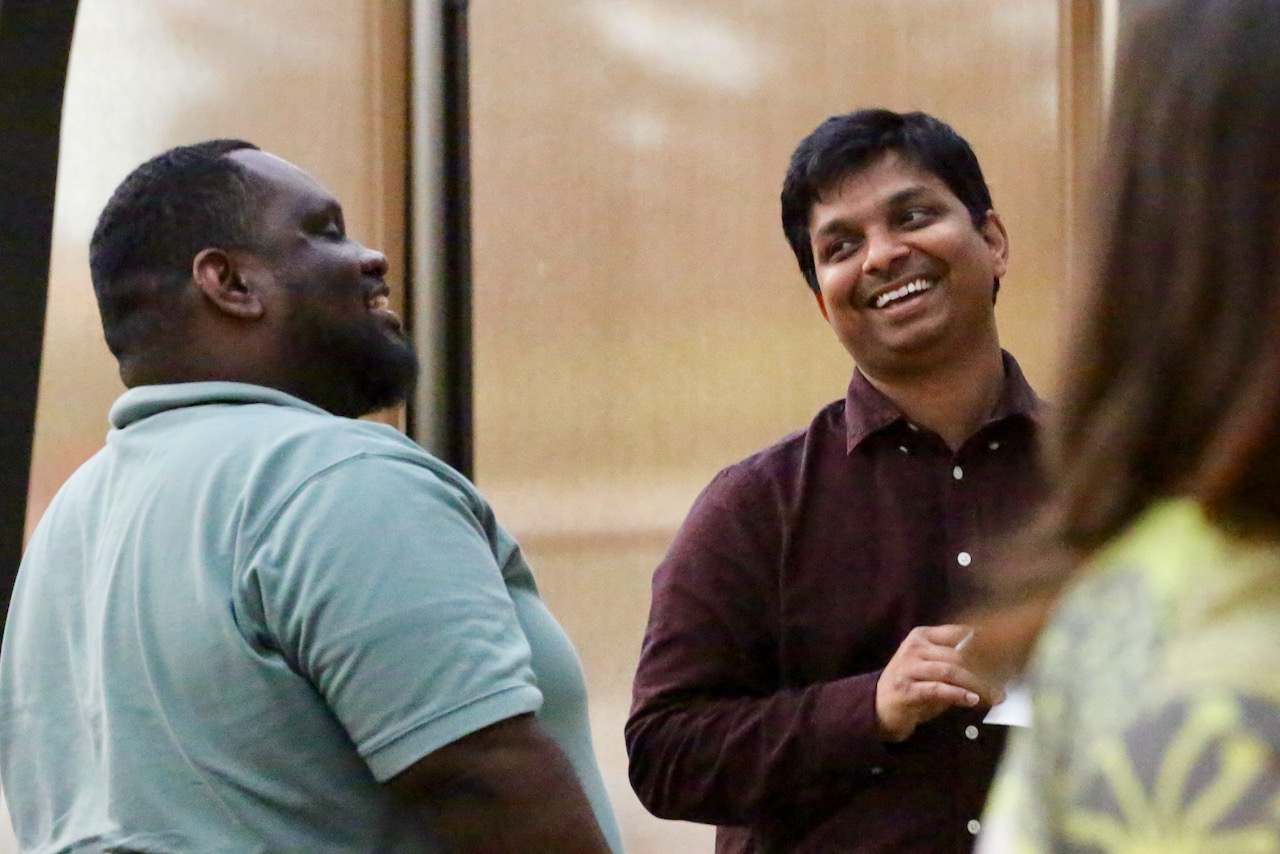 MLK Symposium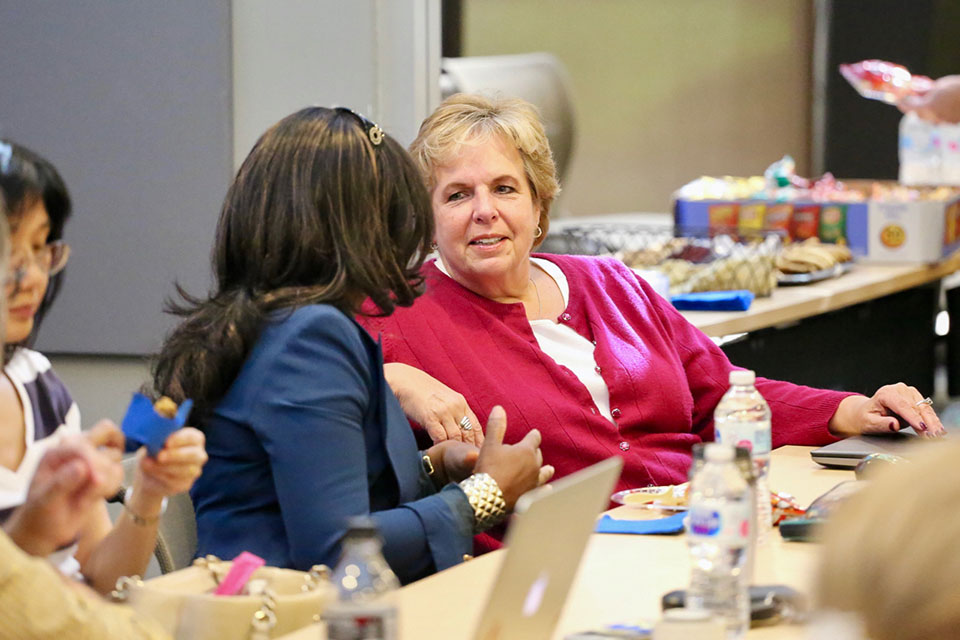 62 ITS staff attended the MLK Symposium in a virtual watch party hosted by our unit for the 2020 address.
These events were followed by discussion among colleagues. We heard feedback that staff felt the experience was valuable, and that they would appreciate the chance to attend similar events with more dialogue.
DEI Passport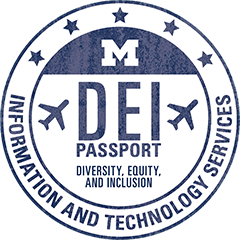 128 staff completed 1074 DEI-related activities
320 stamps earned from October 1, 2019–July 1, 2020.
The DEI Passport is a tool for self-directed learning and reflection, and a fun way for us to stay engaged with DEI topics every month.
As a digital platform hosted on the employee intranet, it takes us on a journey to explore a variety of suggested workshops, training, and readings that can be applied in day-to-day work—all aligned with U-M's lifelong learning model.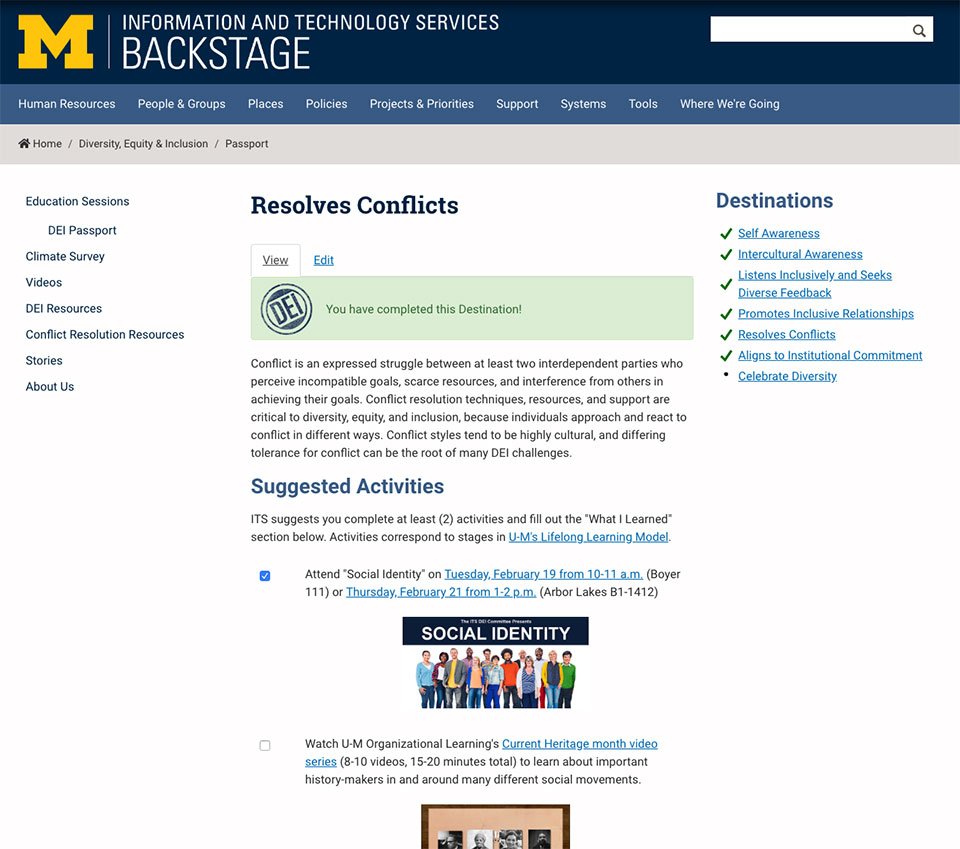 LGBTQ+ at ITS Panels
At our DEI Kick-off for Year 3 in August 2019, a new ITS Service Center employee inquired about facilitating a discussion about the experience of ITS staff who identify as LGBTQ+. Inspired by their question and story, two panels were organized.
These panels included ITS employees who took the opportunity to share their experiences identifying as LGBTQ+, what they'd like their colleagues to know, and suggestions for being an ally. 58 participants collectively attended both panel sessions. Feedback from ITS staff who attended included:
"This was a really well conceived format and team approach. Very positive experience."
"It was an awesome panel. Bravo to those who shared their stories. I thought they were brave, impressive, and inspiring for allies."