Slack has announced a new tool to help you collaborate and share information within channels and direct messages called "canvases." Slack canvases can act as a persistent hub for all the important information and links members need for a specific channel or direct message (as compared to using bookmarks or pinned messages). They can also be used for jotting down quick notes or personal reminders to just yourself.
Important: Slack canvases are NOT related to U-M Canvas or the Canvas LMS. Slack canvases are an unrelated feature in U-M Slack only.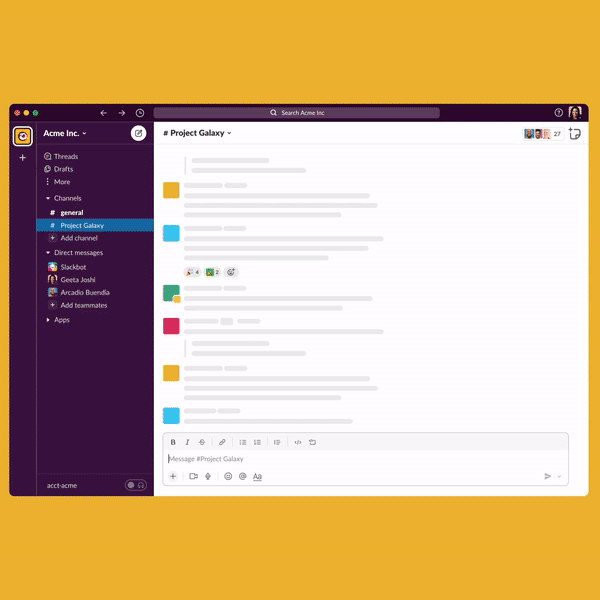 Use canvases for:
Channel-specific information (e.g., collecting links, FYIs, etc.)
Brainstorming (e.g., during Huddles)
Replacing the Slack Posts feature
If you currently use the Slack Posts feature, all existing posts will eventually be converted to canvases, and all of your content will be saved. (Note that this is not the same as a Slack message. It is an additional feature found under the plus sign (+) icon in your message field, and it will be going away soon.)
Do not use canvases for:
Long-term documentation
Sensitive data
Information that you need to export from Slack
Important: Slack does not allow individuals to export canvases. If the information may need to leave Slack in the future, we recommend using a Google Doc instead.
Refer to What is a Slack Canvas? to learn more about using canvases in U-M Slack. The article includes information on sharing/permissions and ownership, current limitations, accessibility, and links to other useful resources.
According to Slack, this feature should begin rolling out to U-M Slack on June 20, 2023, and could take several days or longer to become fully visible.