National Science Foundation Grant
Brian Noble Faculty PI
The 100Gb Innovation Project enhanced the core network capacity and increase speed between core network components and external research networks. This project:
Improves research data and compute capacity and speeds on campus and to external research networks.
Ensures ITS is prepared for future network growth.
Allows more flexibility and functionality for new network designs.
Project Phases
Replace four core routers with 100 Gb/s equipment (2013-14)
Create a 100Gb/sec connection to Internet2
Upgrade 30 buildings from 1Gb/s to 10Gb/s (2014)
Install perfSONAR devices across the network (2014)\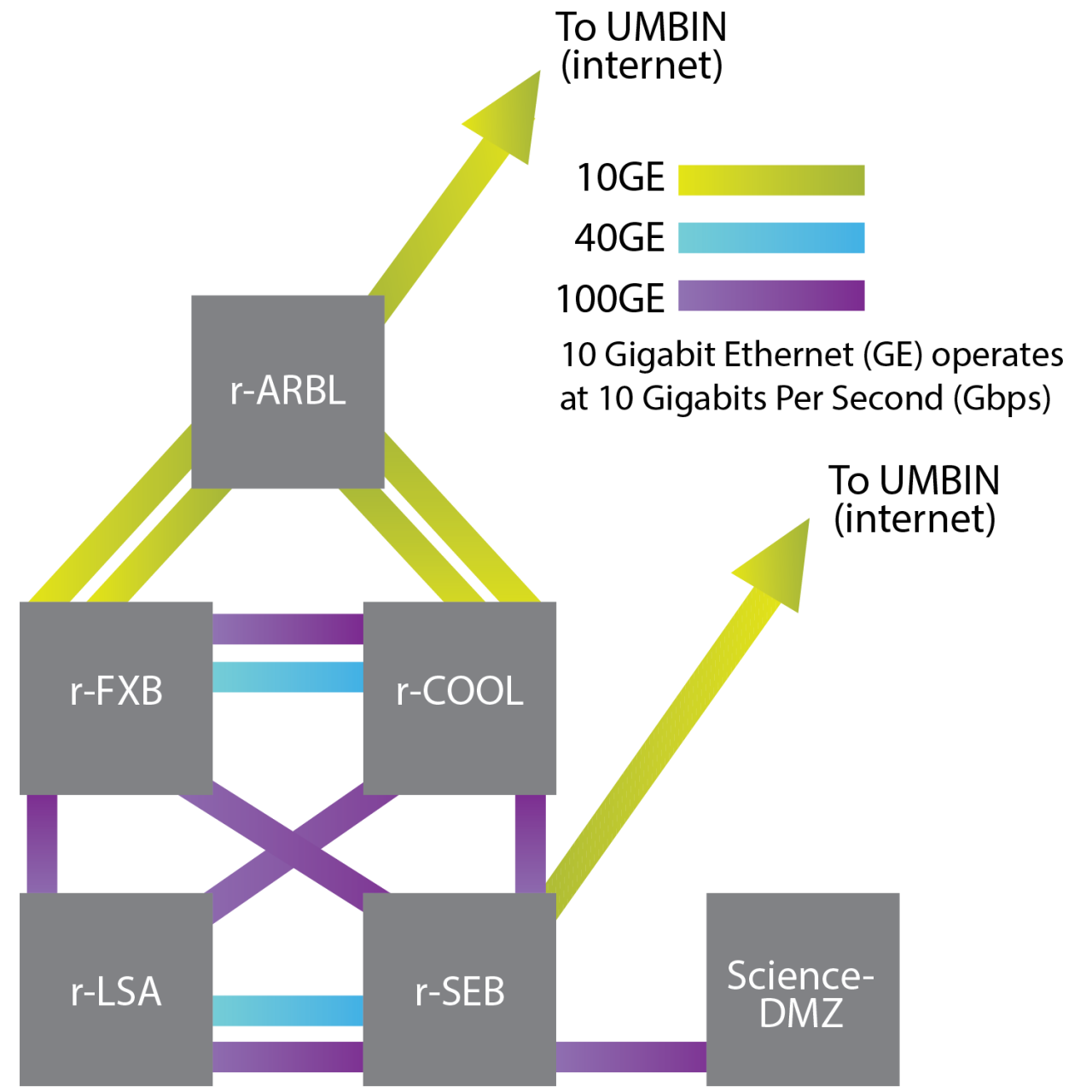 Components of the Core Network
Improved Research Connections
The 100 Gb/s Innovation Project also improves connections to other research networks. The diagram below provides information on university connections and speeds available.