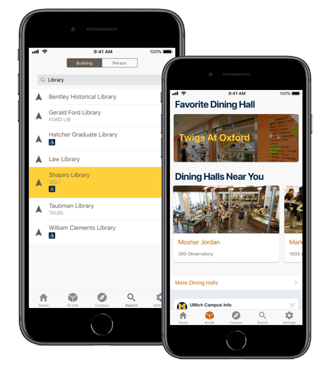 The Michigan App is a mobile application that provides:
in-app announcements and reminders related to academic life
personalized class schedule information
search based on places (campus buildings) and people (faculty, staff, and students)
location-based content including bus stops, parking locations, and dining halls
and featured university news and events
The app currently focuses on serving the Ann Arbor campus community. It is free to use and is available for iOS and Android.
The Michigan App is developed and supported by the ITS Digital UX Team.