The Leadership in Technology: Distinguished Lecture Series invites you to hear from industry leaders and find inspiration in their journeys as you embark upon your own path to challenge the present and enrich the future through the innovative use of technology.
Leadership in Technology: David Goeckeler of Western Digital
April 19, 2021
The explosive growth of connected devices is fueling an ever-increasing demand for access to data—and driving a massive wave of new opportunities. Join David Goeckeler, chief executive officer at Western Digital, Ravi Pendse, vice president for information technology and chief information officer at U-M, and Michael Wellman, professor and division chair of Computer Science & Engineering at U-M for a discussion on innovation, leadership, and opportunity in today's technology landscape. 
Speakers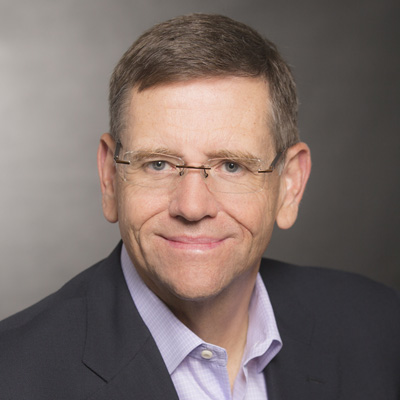 David Goeckeler
Chief Executive Officer
Western Digital Corporation
David Goeckeler is CEO of Western Digital.
Prior to joining Western Digital, David was Executive Vice President and General Manager of Cisco's Networking and Security Business, a $34 billion global technology franchise. A 19-year Cisco veteran, he led a team of more than 25,000 engineers and oversaw Cisco's networking and security strategy and market acceleration, including development operations for the company's expansive technology portfolio and strategic acquisitions. 
Previously, David oversaw Cisco's Security Business and was instrumental in defining Cisco's threat-centric security strategy, transitioning the business to a software and recurring revenue-based model, and returning the business to share-gaining growth. Under his leadership, the Security Group also acquired and successfully integrated multiple companies, solidifying Cisco's place as the largest IT Security vendor in the industry.
David holds bachelor's degrees in computer science and mathematics from the University of Missouri at Columbia, a master's degree in computer science from the University of Illinois at Urbana-Champaign, and a master's degree in business administration from both Columbia University and the University of California at Berkeley.
David is widely recognized for his leadership and operational excellence. In 2012, he received Frost and Sullivan's Excellence Award in Engineering Operations.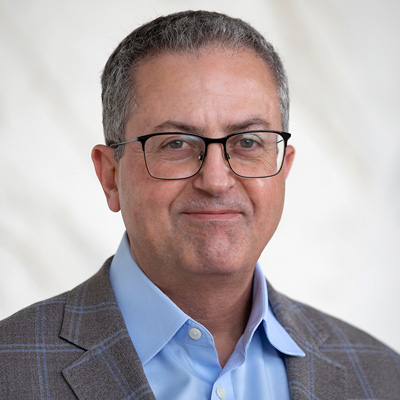 Michael Wellman
Lynn A. Conway Collegiate Professor of Computer Science & Engineering and Richard H. Orenstein Division Chair of Computer Science & Engineering
University of Michigan
Michael P. Wellman is a professor and division chair of Computer Science and Engineering at the University of Michigan. He received a PhD from the Massachusetts Institute of Technology in 1988 for his work in qualitative probabilistic reasoning and decision-theoretic planning. From 1988 to 1992, Wellman conducted research in these areas at the USAF's Wright Laboratory. For the past 15+ years, his research has focused on computational market mechanisms for distributed decision making and electronic commerce. As Chief Market Technologist for TradingDynamics, Inc. (now part of Ariba), he designed configurable auction technology for dynamic business-to-business commerce. Wellman previously served as Chair of the ACM Special Interest Group on Electronic Commerce (SIGecom), and as Executive Editor of the Journal of Artificial Intelligence Research. He is a Fellow of the Association for the Advancement of Artificial Intelligence and the Association for Computing Machinery.
Ravi Pendse
Vice president for Information Technology and Chief Information Officer
University of Michigan
Dr. Pendse serves as an executive officer of the university and provides university-wide leadership and strategic direction for information technology.
Dr. Pendse has extensive experience as a successful and collaborative university leader, most recently as Brown University's vice president for computing and information services and chief information officer. He has also been a professor, researcher, teacher and advisor to students. His successes include securing more than $21 million in external research grants, developing university courses, earning several teaching awards, and publishing numerous scholarly articles and papers co-authored by students.
Dr. Pendse holds a B.S. in electronics and communication engineering from Osmania University in Hyderabad, India. He received his M.S. and Ph.D. in electrical engineering from Wichita State University.