COVID-19 Vaccination statuses
No Record


A No Record status may mean that you have not self-reported yet, you have self-reported, but your information has not been verified yet, you reported a non-authorized vaccine, or you have self-reported the first dose of a two-dose vaccine only.


Vaccine exemption and temporary postponement requests will continue to see No Record.
Pending


To be considered fully vaccinated, please wait 2 weeks after your 2nd dose of a two-dose vaccine or 2 weeks after a one-dose vaccine.
Completed


You are considered fully vaccinated.
Note: The Screening Check status indicator will continue to work in the app as usual for everyone. If applicable to you, the COVID-19 Testing status indicator will also continue to work as usual.
ResponsiBLUE is a mobile app and accessible, mobile-friendly website (responsiblue.umich.edu) that will help faculty, staff, and students keep the university healthy and reduce the spread of COVID-19. Frequently asked questions can be found here.
Each day, all members of our campus community who enter campus buildings and facilities are required to check themselves for COVID-19 symptoms by answering a brief set of questions using ResponsiBLUE. The tool offers advice on where to seek care if you are not well and provides insights and visibility to the state of public health at U-M.
The ResponsiBLUE App also provides U-M Ann Arbor undergraduate students with their COVID-19 testing status by noting the date of their last test through U-M testing programs. Undergraduate students will either have a "COMPLETED" or "EXPIRED" status displayed on their screen at the end of the symptom check process. For more information, visit the Campus Maize & Blueprint FAQ.
Every university community member studying or working at home or remotely can also use ResponsiBLUE. While it is not required of individuals who are remote, doing so will help make using the tool a healthy habit, and the aggregated data gathered will provide useful information about the overall health of the U-M community.
Visitors and vendors must use the guest version of ResponsiBLUE (guest.responsiblue.umich.edu) whenever they come to campus. Or scan the QR code below.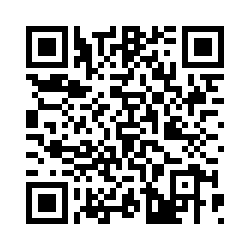 New Login Screen
Screenshot of new ResponsiBLUE Screening Check login page. The new page will ask you to use your U-M @umich.edu account to sign in.
New ResponsiBLUE website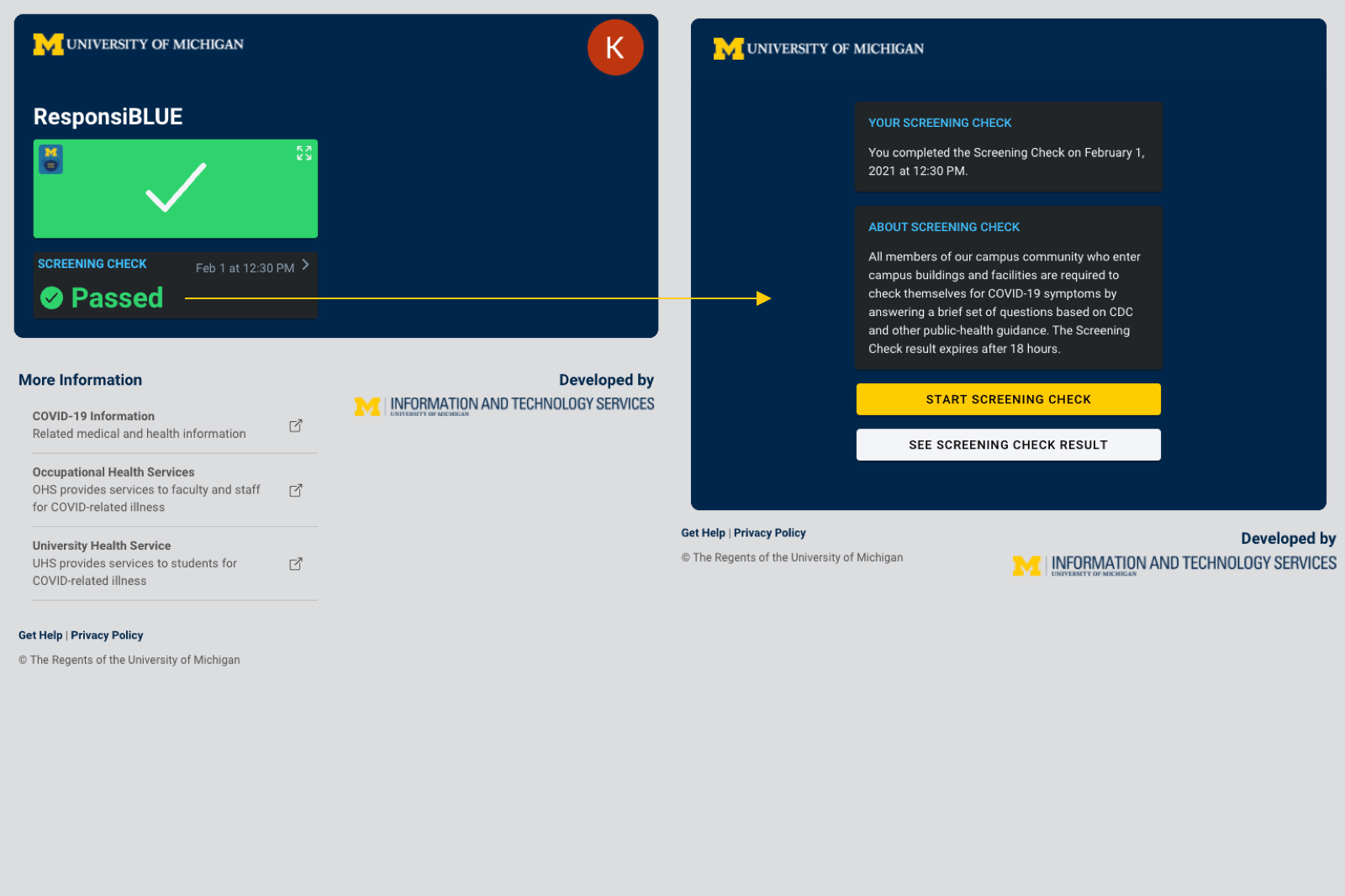 Screenshot of new ResponsiBLUE Screening Check website with authentication. Your U-M Google icon will appear in the top right portion of the screen.
Once an individual has logged in, the screening tool will ask three yes or no questions based on CDC and other public-health guidance related to COVID-19 symptoms and contact with others. Based on the responses, individuals will either see a green screen with a check mark, indicating they can enter U-M buildings (results expire after 18 hours), or a red screen, indicating that they should take specific actions based on university guidelines and the directions on the red screen.
Screening results expire after 18 hours.
The tool will be updated and enhanced over time to include additional features that assist the community in making health-informed choices that help keep the U-M community as safe as possible during the pandemic.
This app was developed by U-M Information and Technology Services in partnership with the Office of Research and University of Michigan leadership.