Software Services offers discounted prices on varying software titles in the ITS Software Store for faculty, staff and students.
All purchases in the store have to be placed by a faculty or staff member via university Shortcode. To begin a purchase, please use the ordering wizard by clicking Place a Software Request.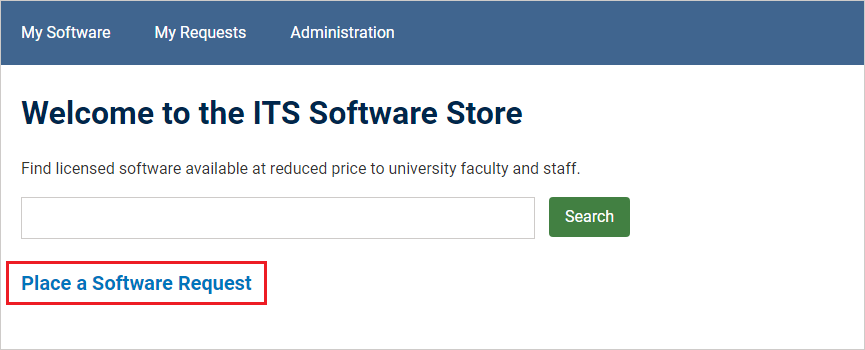 Can't add your desired recipient? Students and sponsored affiliates are not populated into the store. If a license is being purchased on their behalf, please add their uniqname into the 'My notes or comments' field when reviewing your cart.
Can't add target machine? We are currently working on removing this feature from the store. Please use the Recipients option to add uniqnames only.
Looking for software for personal use? Visit the Tech Shop for sales, service and support of personal technology for students, faculty, staff, and alumni.
Looking for software that's not currently available from Software Services? Fill out the software interest form to tell us what you're looking for. If there is sufficient interest across the university, a software title may be added to the ITS Software Store and/or to the UmichITAM consortium.