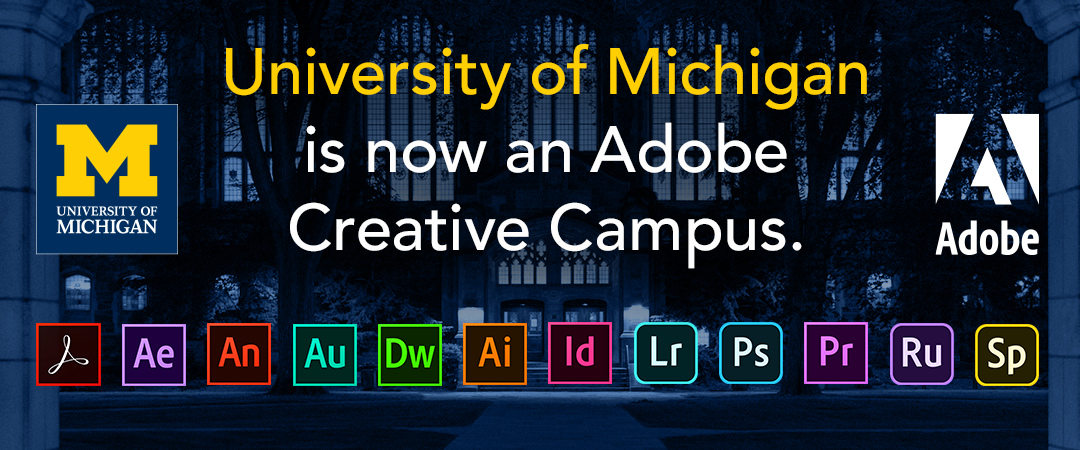 In March 2020, the university finalized an agreement with Adobe to make Michigan an Adobe Creative Campus. We are the first school in Michigan to become a Creative Campus and the only school in Michigan to offer Creative Cloud to all of its students.
This deal gives all eligible U-M people no-cost access to:
every Adobe Creative Cloud app — desktop and mobile!
100 GB of cloud storage
a variety of training resources
Get Access to Adobe Creative Cloud
Expand Your Creative World
Adobe Creative Cloud is a collection of desktop and mobile applications and services for designing print and online media, video editing, web development, photography, and more. Adobe Creative Cloud provides the tools to help you communicate your ideas, projects, research findings and more in digitally compelling ways in any class and any discipline.