Authors: Taylor Gribble and Joan Kwaske, ITS Intern Fellows, Summer 2021 
At ITS, our interns' passion for technology is vital to their daily work and the overall success of the department. For many interns, their love of tech extends beyond their professional interests—it can also be found in the hobbies they pursue in their free time.
During the first week of this year's summer internship program, our 37 interns discussed their favorite after-work activities. Below are some of their shared interests, listed in order of popularity.
Video games
According to our interns, their most popular shared hobby is playing video games. Meghan Tremmel, Ali Alrubaiee, Bailey Bush, Skylar Wolcott, Alyssa Bigley, Zini Brace, Daniel Zhang, Randy Andrews, Daniel Zhang, Abdulrahman Ateya, Jingcong Hu, and Rohith Kesamneni all listed it as one of their favorite things to do in their spare time. Once a week during lunch, fellow Jingcon hosts a video game match via Zoom. This allows interns to bond and share a common interest that they enjoy. The games range from Among Us and virtual puzzles to Jackbox and Skribl.io.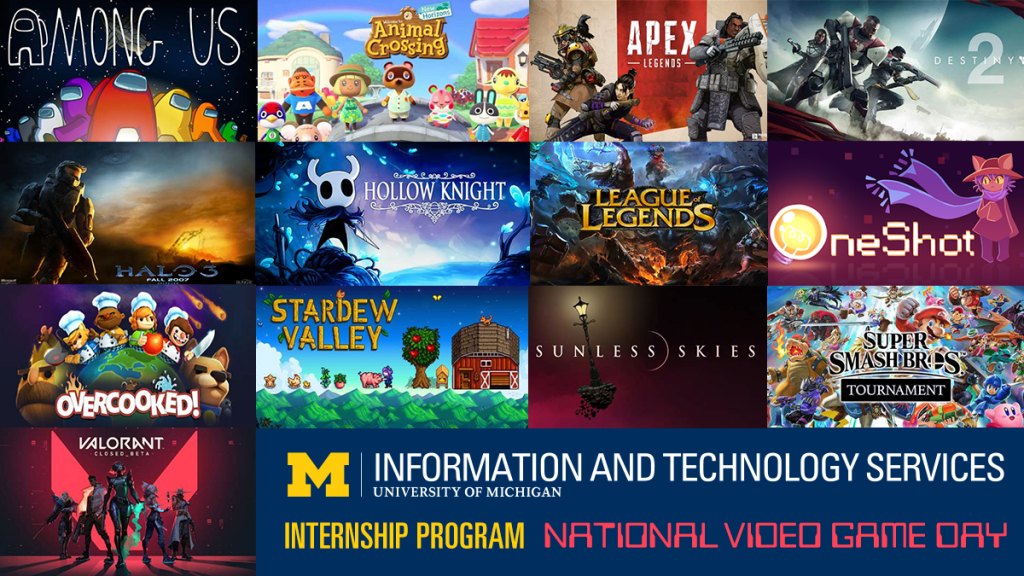 Movies, TV shows, and documentaries
Requiring a little less effort than video games, Samhita Barigeda, Rohith Kesamneni, Ali Alrubaiee, Yihua Shen, Tamariah Davis, Samuel Cummins, Felix Partington, Joan Kwaske, Jasmine Duong, and Adria Shines said they enjoy taking breaks by watching movies, TV shows, and documentaries. Many of them said they enjoy content that teaches them something new, and they recently featured their favorite LGBTQIA+ shows on the @UMichTECH Twitter account.
Listening to music
Whether working or not, Briya Bhakta, Taylor Gribble, Julie Saia, Lasya Mantha, Joan Kwaske, and Ananya Joshi love putting on headphones and listening to a wide variety of music. They particularly enjoy finding new artists and songs they haven't heard before. Julie is especially interested in electronic music such as 100 Gecs, an American hyperpop duo. She enjoys the hyperpop genre because of the aggressive digital songs and autotune it has. Recently, all of the interns shared music that keeps them productive and created a playlist of their favorites.
Making music
In addition to listening to music, Rohith Kesamneni and Sam Westphal create it. Rohith started playing the electric guitar two months ago and hopes that with more practice he'll be able to play along with the artist he listens to. Roughly a year ago, Sam started producing hip hop and trap beats.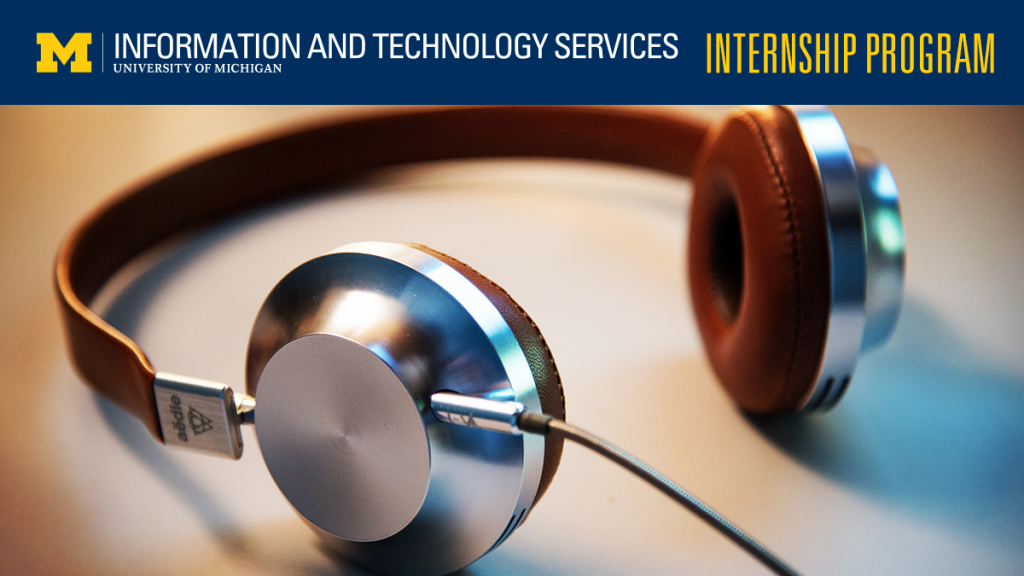 Photography
Abdulrahman Ateya, Kartik Sundaram, and Cindy Wang each have an eye for imagery and often spend time using their photography skills. Abdulrahman is particularly proud of a camera he owns from the 1970s.
Building computers and keyboards
Ali Alrubaiee enjoys building computers and has recently started making keyboards, a hobby Maxwell Li also enjoys.
Learn more about this summer's intern cohort by visiting the ITS 2021 Internship website, and follow along with them on Twitter (@UMichTECH).