Support Services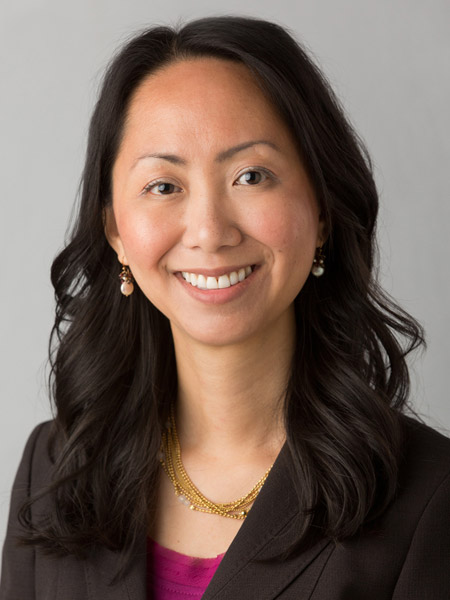 Amy Wang is the Executive Director of Support Services at ITS. With over fifteen years of Information Technology Experience, Amy has served as the Director of Information Services, as well as the Information Security Officer, and Diversity Council Officer at the Henry Ford Health System at West Bloomfield Hospital. There she led a matrixed and direct team responsible for telecommunications and information security as well as information technology (IT) strategy, operations and project management of the hospital from plan, design, build, and finally running the Information Technology organization at an operational state. She was responsible for the managing of resources for the implementation of hundreds of applications, thousands of devices and developed both operational and IT policies and processes for the new facility.
Prior to opening the Henry Ford West Bloomfield Hospital, she was with the Project Management Office at Health Alliance Plan. She has spent her career mostly in the Detroit market, serving in the information technology service industry for numerous organizations, and for automotive agencies such as General Motors, Oldsmobile and Ford Motor Company.
Amy was recognized by IDG's Computerworld Premier 100 IT Leaders for exceptional technology leadership, innovative ideas to business challenges and effectively managed IT strategies and by the CIO Executive Council and CIO magazine—Top 25 Ones to Watch in 2011. She was also a nominee for Oakland County's Elite 40 under 40 Nominee in 2012. Later that same year, her team was recognized by Modern Health Magazine—Best Hospital IT Department.
She has been featured in several publications, such as the Stage Seven—Informatics Playbook, "Emerging best practices in site-level IT security: Henry Ford West Bloomfield Hospital" and for her advice column with Computer World Magazine, Ask an Premier 100 IT Leader. She has also been asked to speak at events such as the Healthcare Technology Online, "Panel of Hospital Leaders to Share Process Improvement Success Stories" and at the North American HIMSS 2012 Conference with the Chief Privacy Officer of the United States, Joy Pritts, of the Office of the National Coordinator for Health Information Technology US Department of Health and Human Services on the topic of "Taking Health and Healing Beyond the Boundaries of Imagination—By Creating a Collaborative Security Culture."
Amy is an active member in the community service arena. She has volunteered as a Team Leader for March of Dimes Walk-a-thon for numerous years, and has also volunteered for Gleaner's Food Bank, and the American Heart Association. In addition, she continues to be a regular volunteer working with the youth in her residential school district for many different events and functions.
Amy holds a bachelor degree from Michigan State University in Industrial and Organizational Psychology with a minor in Interpersonal Communications, and a Master of Management degree from Walsh College. She is also a graduate of the Leadership Oakland Class of XXI, as well as a member of Asian Healthcare Leaders, the Project Management Institute, Council of Asian Pacific Americans, and the Michigan Chaldean Chamber of Commerce.