U-M Box Updates
Did you replace your CTools Project Site with M+Box or M+Google?
1/19/2016
Have you have replaced your CTools Project Site with one or more of the cloud collaboration tools? If so, we want to hear from you! Let us know how you're using M+Box or M+Google for your project by sending email to maryb@umich.edu.
Box web application updates
1/11/2016
Box recently announced a series of design improvements being made to the Box web application in January of 2016. These updates are intended to streamline users' experience while also providing a user tour that offers tips on how to most effectively use Box. We are looking forward to seeing these changes in the U-M domain. Check out the updates to the Box web application, in this slide deck from Box.
Data ownership in M+Box and M+Google
1/8/2016
Did you know that M+Box and M+Google Drive have different ways of handling data ownership and collaboration?
M+Box: Data ownership and collaboration settings are based upon who owns the folder in which the data is stored. The entire folder can be moved to another account if the owner changes departments or leaves the university.
M+Google: Ownership and the ability to set collaboration permissions is given to the creator of the file. To transfer ownership of files in M+Google, the file's creator must transfer ownership of each individual file. If a file owner, who is part of a team, changes departments or leaves the university, ownership of the file should be transferred as part of the roll-off process.
If you use M+Box or M+Google for data developed with a university team or department, we recommend requesting a shared account for all work-related documents to ensure the material stays available to the team when individuals move on from the university. To learn more about shared accounts, see Shared Accounts and Shared M+Box Accounts.
If an employee is not able to help with re-assigning ownership of their content in any service, please contact the User Advocate for assistance. You can also reach out with any questions or open a ticket by contacting the ITS Service Center.
Box December monthly updates: Box Edit update, audio files supported in Box Capture and more!
1/7/2016
Here's what happened in December:
Box Edit v3.1 update: Box released several improvements to Box Edit for Windows and Macs. This is a silent auto-update and there are no action items for users. The new Box Edit experience includes:

Session timeouts have been extended
New Progress bar toolbar for uploads and downloads

Audio files supported in Box Capture: As we announced in our December 15 update, Box introduced Box Capture, which is the first mobile-only app created by Box and available only for iOS. The December update includes support for audio files being uploaded to Box Capture.
Box for iPhone and iPad v3.7.7: Box for iPhone and iPad version 3.7.7 is available for download and includes bug fixes and stability improvements.
Updated login experience with Box
1/6/2016
Box recently updated its login screen to be more user friendly and consistent across all platforms and devices. NOTE: The new login screen (below) is only seen when users log in through box.com. To log in with your uniqname and UMICH password, click sign In with SSO on the lower right part of the screen.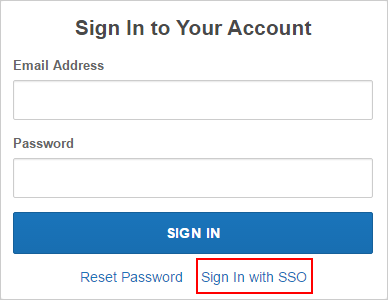 Then click Continue on the following screen to launch the U-M Weblogin page.