The web, ever in flux, is currently undergoing a dramatic shift. Now fully the hub of people's daily business, expectations surrounding it are rapidly expanding.
The ITS Web Strategy provides a consistent approach to meet these needs across all our web properties.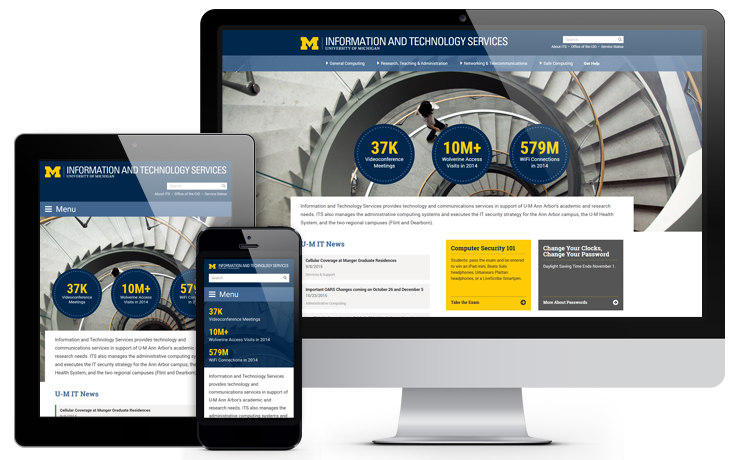 ITS Web Strategy
Check out our Tips & Trends for simple ways to incorporate the Web Strategy into your work!
ITS Digital UX Team
Simplicity
Rather than cover every aspect of web work, this site describes the ITS Web Strategy model, which only focuses on what is necessary to successfully reach customers and users.
Flexibility
The above priorities make it easier for ITS website users to find what they need. By focusing on the priorities and the common goal of usability, those teams and individuals responsible for developing websites and pages can more effectively present information in ways that meet the specific needs of users.