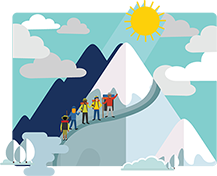 The Cloud Decision Framework & Application Roadmapping Project will fulfill an important need in ITS, which is to assist service owners and service managers in identifying a cloud adoption strategy and a tactical migration plan for their applications. The project will also provide ITS executive leadership with a master cloud migration roadmap that includes timelines, captures application interdependencies, and risks.
The CFAR project will create a cloud migration decision framework which will be evaluated for each ITS application with the service owner and service manager, to create a cloud roadmap. The project team will work with designated staff to determine the appropriate cloud strategy, either SaaS (Software as a Service), PaaS (Platform as a Service) or IaaS (Infrastructure as a Service). The cloud decision framework will be used to determine which of "the 6 R's"—Replace, Rebuild, Refactor, Rehost, Retain, or Retire—is appropriate for each application migration plan.
Replace
Current application will be replaced with new software hosted by a vendor (e.g., Canvas, ServiceNow).
SaaS
Rebuild
Redesign and develop an application, using cloud-native features.
IaaS
Refactor
Optimize an application for cloud by re-architecting. (Application code may not change but web/app architecture adopts platform as a service).
PaaS/IaaS
Rehost
​"Lift and shift." Replicate on-premise architecture in the cloud.
IaaS
Retain
Do nothing for now. Keep on-premise. Risky to move, costs, vendor, or compliance. Longer term plan.
On-prem
Retire
Service or application no longer serves a need for the business.
Decommission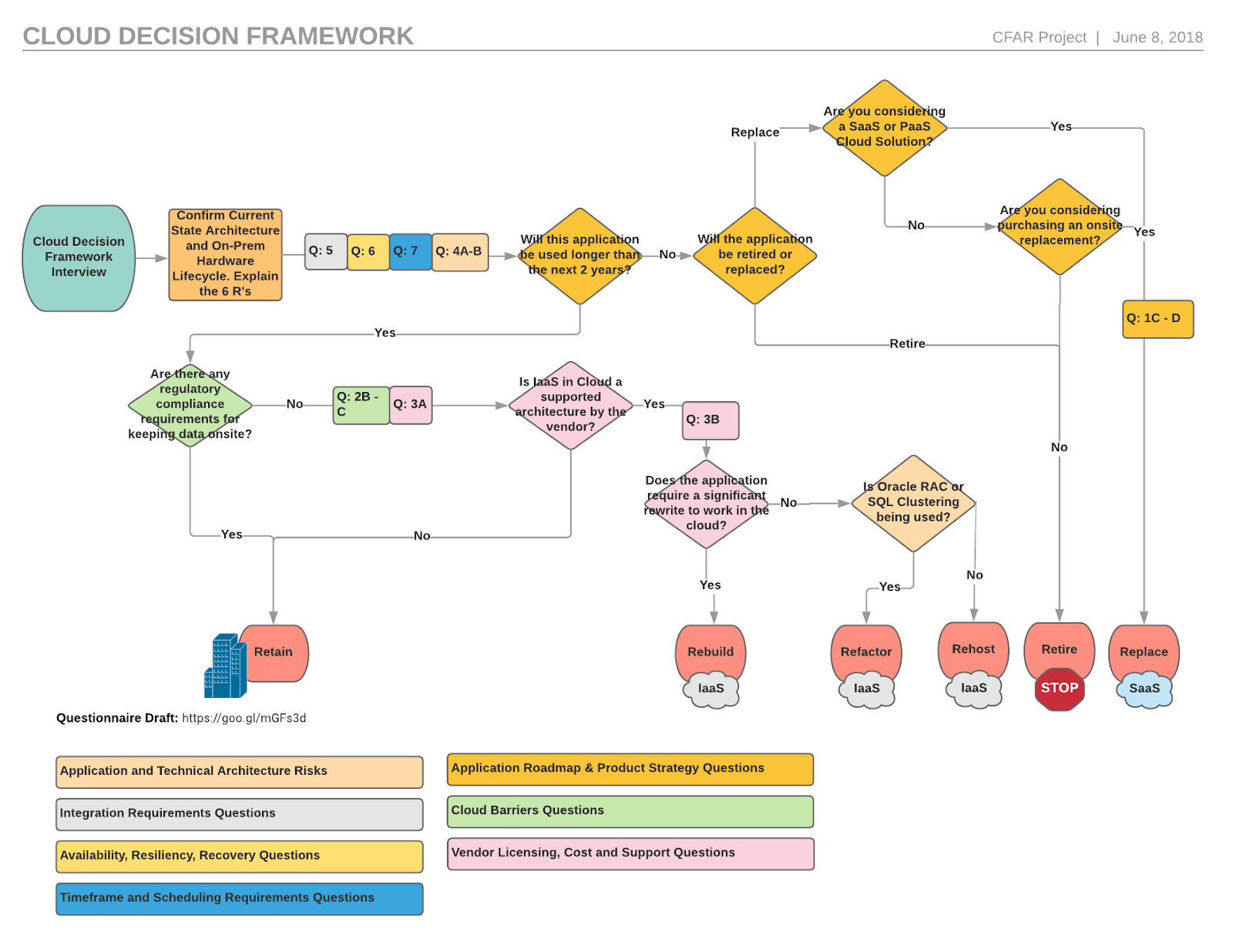 The core project team is composed of a small group from across the ITS organization. The team has combined knowledge and proficiency in ITS applications, including systems architecture, data integrations and dependencies, business processes and peak system dependency cycles. The team will make decisions about timelines and strategies that will optimize the cloud migration and reduce risk to the organization.
More information about the CFAR Project