The upgrade's most notable difference is an updated look and feel to all areas of the system. Most processes and procedures will remain the same and reports do not need to be modified or updated for the new version. See an Overview of BusinessObjects 4.3 SP2 Changes.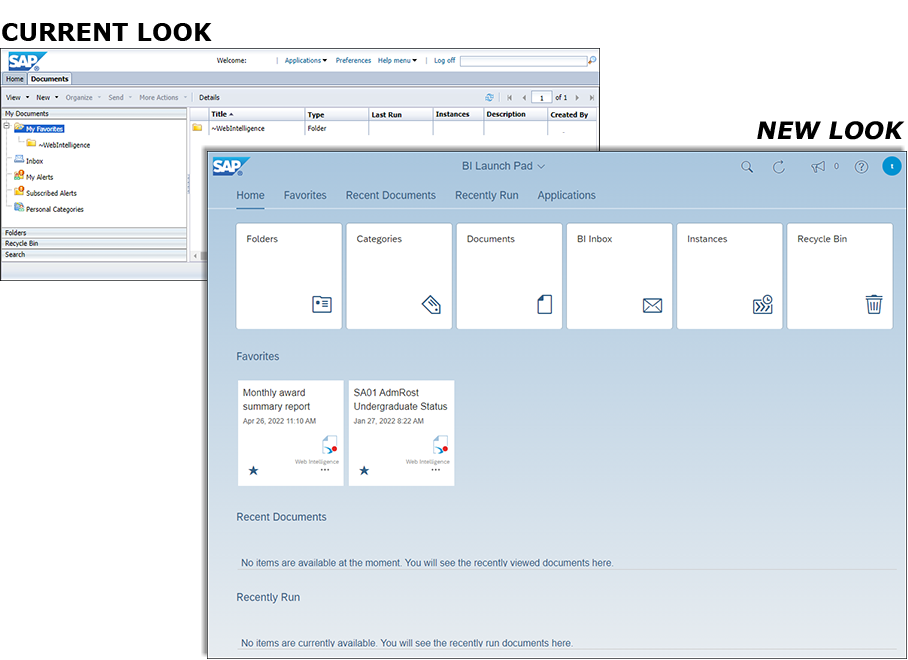 What Will Change?
The look and feel of BusinessObjects is new, including a redesigned entry point called the BO Launch Pad.
Java Applet mode is not provided.
Hyperlinks created in cells can only be tested in 'Reading' mode, not 'Design' mode.
Web Intelligence documents can be used as a data source for another document.
New Instances tile provides a single place for viewing and managing scheduled reports.
What Will Not Change?
Existing Personal and Public folders are maintained.
All current reports are still available.
Existing scheduled reports will maintain their current schedule.
The process for accessing BO and requesting access to

U-M

Data Warehouse data sets remains the same.