Funding for an enterprise service and central support team was granted based on the expectation that there will be a shared process and guidelines used across the university to support greater efficiencies (i.e., structure and organization around assets), mitigate unnecessary or duplicative efforts, and promote and attain a culture of sharing the university's digital assets across the university community.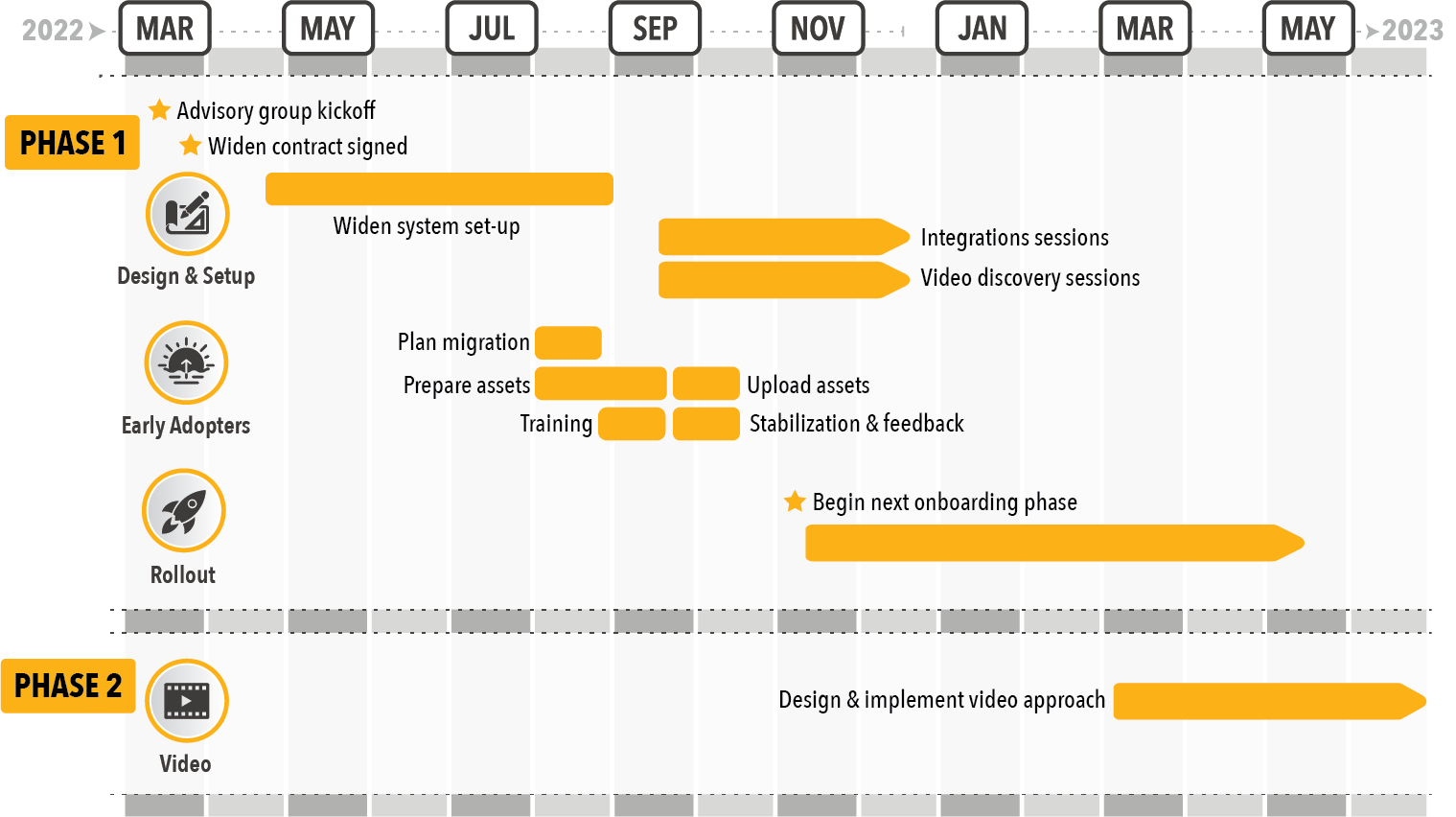 Key points of this shared approach are:
Active, relevant, final and approved assets are stored in the DAC system. It is not a backup or retention location for assets that are no longer actively used.
Registered users of the DAC system will be limited to specific

U-M

staff. Assets can be provided/shared to both registered system users and people who do not have system permissions via portals and collections (i.e., the community that accesses and works in the system will provide the appropriate assets to other individuals who may use digital assets).
Assets will initially be uploaded to a school, college, unit specific space where the assets will be organized in the system. Once the business need for those assets is addressed, the assets can then be added to the system-wide space so that all registered system users can access them.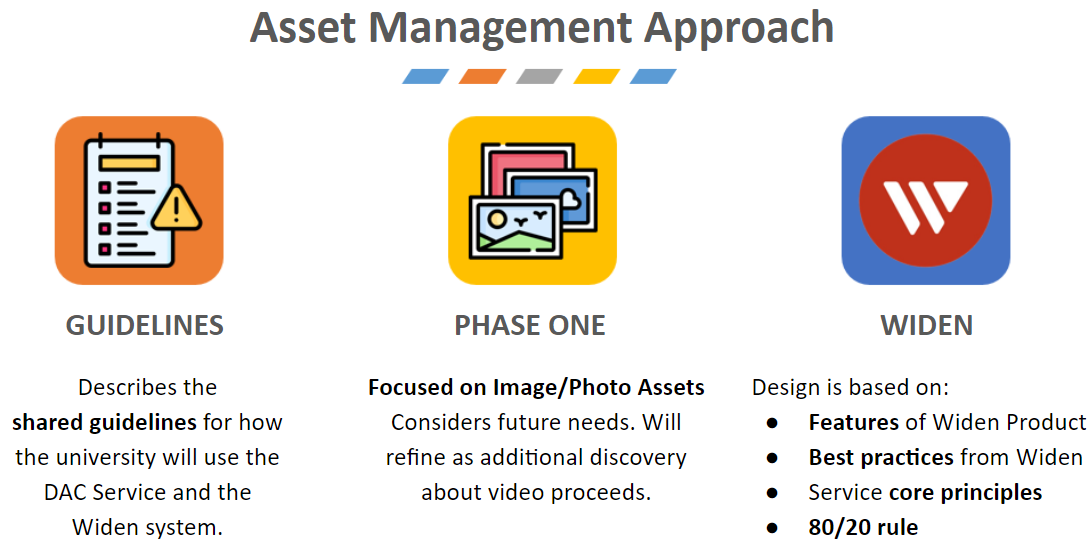 See more details of the Digital Asset Management Approach for U-M