U-M Box Updates
Box at U-M quarterly stats
8/4/2016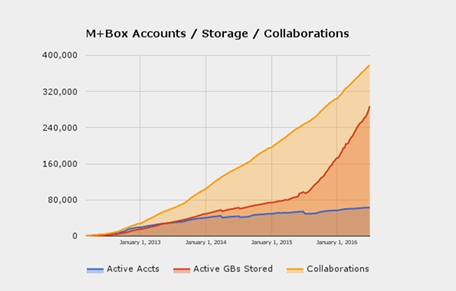 M+Box by the numbers as of July 1, 2016
| Active Accounts | GBs Stored | Collaborations |
| --- | --- | --- |
| 62,309 | 287,594 | 378,265 |
Box at U-M July updates: New Editor improvements and more!
8/3/2016
New! Box Notes Editor improvements are here, including pasting images from the clipboard in Chrome, a strikethrough button added to the inline toolbar, and name changes to font sizes (Title, Subtitle, Body). To access the strikethrough and font features, highlight text and the strikethrough option in the inline toolbar will appear.


Need some help in Box? In-Product educational tours help guide you through new and existing product experiences. Box is currently working on improving and expanding in product education for new and existing users. You will see updates to the content of existing tours as well as new tours in the coming months. Simply click the question mark icon in the bottom left for context sensitive tours. You can click to exit out of the tour at any time.
Michigan IT Symposium call for participation!
7/29/2016
Join us at this year's Michigan IT Symposium. Have you found creative or advanced ways to use Box and Google? Consider participating in the Symposium, to be held November 21-22, 2016. The due date for proposals is August 12. If you are curious to see last year's entries, the Office of the CIO website has all the posters from 2015.
Check out the new look for the U-M Weblogin page
7/22/2016
The Weblogin page we all use to log in to many U-M websites, including Box and Google, has a new look. This updated page is designed to work consistently across all electronic devices. The new look accompanied the implementation of two-factor authentication.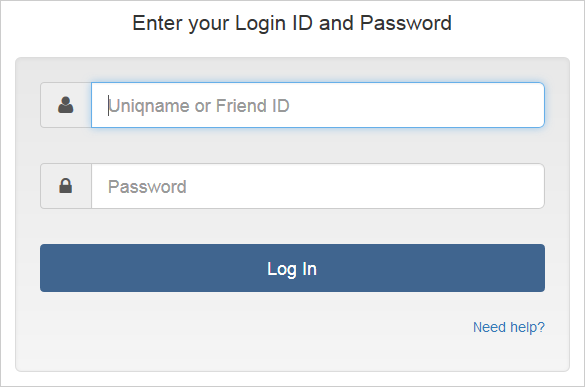 Change notice: SSO login required for M+Box
7/14/2016
Starting Monday, August 1, single sign-on or SSO (i.e., Weblogin with your uniqname and UMICH password) will be required for login to all M+Box accounts, including shared accounts. This change is required because of security improvements made by Box.
Currently, SSO is enabled for M+Box, but not required. For example, users can log in at box.com with an external password. After August 1, this will no longer be possible. This coming change will also require that SSO be used whenever a Box app supports SSO. If an app does not support SSO (for example, FTPS or WebDAV), the external password will still be used.
We anticipate that this change will not cause any disruption as most M+Box users already log in via their UMICH accounts using SSO. However, users who log into M+Box shared accounts will need to adjust their current log-in process. Our review of log-in records indicates only a small number of shared accounts have done so recently. The Collaboration team will reach out directly to the requesters of these accounts over the coming weeks with additional information. Others who need passwords set for their shared accounts may open a ticket with the ITS Service Center.
You may review Using Single Sign On With M+Box Accounts for more details about this change. Feel free to share this information with those in your unit or department that might be interested. Please contact the ITS Service Center if you have questions or need assistance.