Strategy and Planning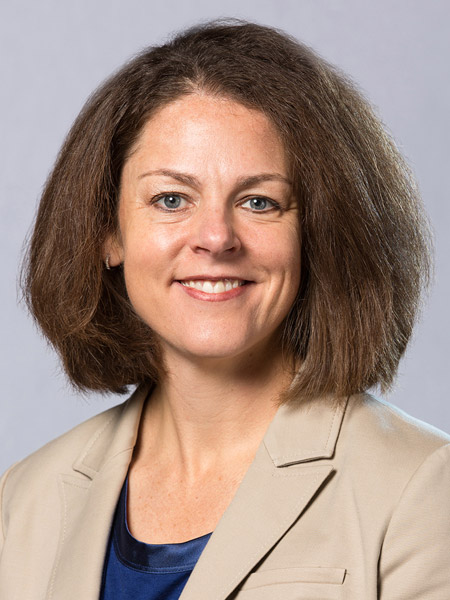 Cathy Curley is the Executive Director of Strategy and Planning. In this position, she is responsible for the annual plan of IT investments and leading IT executives and leaders through planning for their portfolios.
Cathy works with the CIO to develop the IT strategic plan, enterprise architecture, and IT governance across campus. Within ITS, she is responsible for leading service strategy, strategic vendor relationships, development and fundraising and developing the Michigan IT community.
Her journey with U-M started when she relocated from Chicago and joined as Project Support Manager in 2006. In 2010, Cathy was promoted to Assistant Director of the Portfolio and Project Management Office. She has worked on process design and implementation both with campus and within ITS. Most recently she implemented the IT Capital and Shared Service prioritization process for U-M's Ann Arbor Campus and the investment portfolio, project and resource management capabilities for ITS. After this position, she moved onto become Director of the Enterprise Portfolio and Program Management Office.
Cathy has worked as a consultant with james martin + co (Headstrong) for several years, focusing on implementing IT solutions for companies across the United States. She transitioned into the digital and interactive marketing consulting industry as a Senior Project Manager for Giant Step (Arc Worldwide) and worked with many companies to implement marketing and eCommerce based websites and online media.
Immediately prior to joining U-M, she worked for four years at a startup Software as a Service provider, focused specifically in the Real Estate Industry. Cathy left Katabat Corporation (Dominion Enterprises) as VP of Product Management with experience in customer service and support and project and product development and implementation.
Cathy has received her Project Management Professional (PMP) certification through the Project Management Institute, while also taking numerous leadership classes and programs such as the MOR CIC IT Leaders Program. She graduated from Alma College with Bachelor's degrees in Business Administration and Psychology.
Cathy is married with two children. She is an avid golfer, traveler, and runner with three marathons and over 20 half-marathons under her belt.