U-M Google Updates
Reminder - New Google Calendar
Hello,
In November 2017, U-M users of Google G Suite gained the option to try an updated, new Google Calendar for the web. Users were able to switch to the new Calendar and switch back to the Classic calendar in preparation for Google moving to the new Calendar in February. 
Starting February 28, Classic Google calendar will be retired, and the New Google Calendar will become standard. The option to switch back to Classic calendar will be retired as well. 
With the new Calendar for web, you can:
See conference room details when booking a room. Hover over a room name in Calendar and a hovercard will pop up with details about the conference room location and resources. 
Note: ITS is currently working on a plan to convert existing calendars to the new format and add the resource details.
Add rich formatting and hyperlinks to Calendar invites. Link to spreadsheets, documents or presentations in your Calendar invite and open them from the new Event Detail view. Create more detailed agendas and keep materials in one place before the meeting starts.
Manage multiple calendars side by side in Day view. Click Day view and select the calendars to compare.
See contact information of meeting participants by hovering over their names in a Calendar invite. 
Day, Week, and Month views are now more accessible, featuring better compatibility with screen readers. 
Some changes we have noted in the new version:
In order to use SMS notifications, phone numbers need to be setup and verified again.
When creating an event, Edit Event is now called More Options.
You now see more details about an event if you single click on it.
Learn more at the Google support site. 
New ways to comment on non-Google files in Google Drive
Google is making it possible to comment directly on more file types including Microsoft Office files, PDFs and images—without having to convert them into Docs, Sheets or Slides.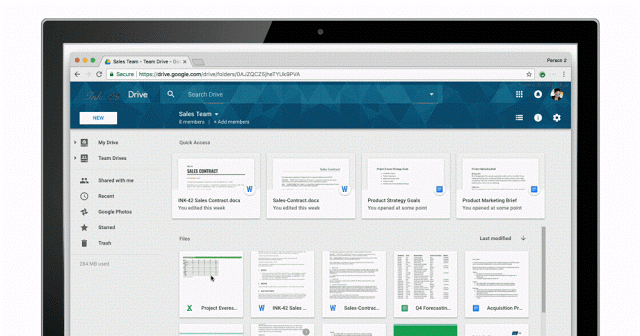 This update enables commenting on non-Google files in Drive the way you're used to in Google Docs. In the Drive preview pane, comment, assign tasks, or mention coworkers and they can reply back, even if they're not using G Suite. When commenting in Drive preview, you don't need to open up other tools to complete tasks. To comment, open Microsoft Office files, like Word, Excel and PowerPoint, in Drive preview and give feedback in comments.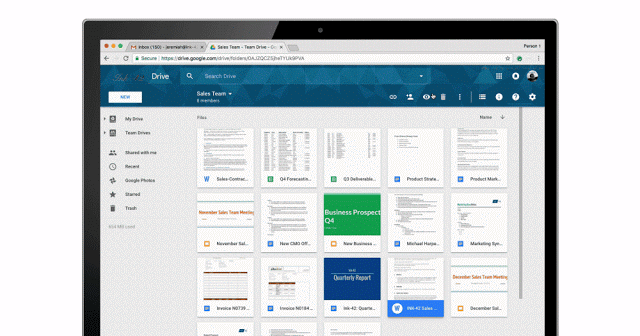 If you find you would rather convert your non-Google files, go to Google Drive, right click on your Office file and click Open with and then select Docs (or Sheets or Slides). Or, you can choose to edit Microsoft files without converting them fully using Office Compatibility Mode (OCM.)
This update will be slowly rolling out on the UMICH domain.
 
Google Marketplace and Third-Party Apps
The G Suite Marketplace is a collection of apps that integrate with Google to provide additional features. Most of them are developed and maintained by third-party vendors, and not by Google or U-M. They are not covered by the university's contract with G Suite. 
Unlicensed Applications
Unless officially licensed by the University, G Suite Marketplace apps may require an additional terms of service agreement. Those agreements are accepted by the individual and not on behalf of the University. Unlicensed G Suite Marketplace apps are also not supported by the ITS Service Center and are not promoted by the U-M Google support team. 
Licensed Applications
We have, however, acquired enterprise licensing for U-M for two G Suite Marketplace apps -  Awesome Table and Yet Another Mail Merge (YAMM). These apps  integrate with U-M Google, adding new features and productivity possibilities. The contracts and licensing agreements with the vendor ensure that the university has an official relationship with the developer.  
Awesome Table lets you display the content of a Google Sheet into various types of views: From a simple table to people directories, Gantt chart views, Google Maps, or card views. There are many possibilities to suit your needs. With it, data in Sheets are shown in a more functional way and can be shared to anybody. This is available to the university community for free.
Yet Another Mail Merge (YAMM) improves email quality with custom content for each entry on your mailing list. Create email campaigns with Gmail and Google Sheets, and then personalize and track each email sent. This is also available to the University community for free.
When contacting the ITS Service Center, please mention that you are working with an approved G Suite Marketplace app. 
Google Drive File Stream Update
Back in the fall, we announced Google Drive File Stream (GDFS), but had not made it available to install from within U-M Google Drive. It is, however, available to download from Google Drive Help. As of last December, the older Google Drive for Mac/PC app (also referred to as "Google Drive Sync") was officially retired. As such, it is no longer supported by Google and will shut down completely on May 12, 2018. Accessing Google Drive with a web browser is not affected.
MiWorkspace Devices
At this time, Google Drive File Stream is

not available on MiWorkspace-managed Mac or Windows computers. If you have a MiWorkspace Mac, do not self-install Google Drive File Stream.

MiWorkspace Macs use System Center Endpoint Protection (SCEP) for antivirus protection. Currently, macOS machines using SCEP for antivirus protection experience severe performance degradation when Google Drive File Stream is installed.

The week of February 19, MiWorkspace will make Google Drive File Stream available to MiWorkspace Windows devices in ITS only. MiWorkspace will monitor and assess the deployment.

The Collaboration Services and MiWorkspace Mac and Windows Engineering teams continue to work with Google on any outstanding issues.  Google Drive File Stream will be released more broadly to MiWorkspace Windows and Mac devices once issues are resolved.
Other Devices
Google Drive File Stream works well on Windows and Mac devices not running SCEP for antivirus protection.

If installing Google Drive File Stream, exclude the "Google Drive" volume from antivirus scanning.
About Google Drive File Stream
With Google Drive File Stream, you access your Google Drive files directly from the cloud to your Mac or PC. This frees up disk space and network bandwidth, as files are accessed on demand, rather than synced locally in the background. Because the Drive files are stored in the cloud, any changes you or your collaborators make are automatically updated everywhere. You'll always have the latest version. You can also make Drive files available for offline access. These cached files sync back to the cloud when you're online, so the latest version is available on all your devices.
With Drive File Stream, you can:
See your Google Drive files (including Team Drives) in Mac OS Finder/Windows Explorer.

Browse and organize Google Drive files without downloading them to your computer.

Choose which files or folders you'd like to make available offline.

Open files in common apps like Microsoft Office and Adobe Photoshop.
U-M Google December and January Summary
The monthly U-M Google Summaries inform campus of Google releases for Core Apps as well as the Non-Core Apps (those that are not part of the G Suite for Education agreement.) We communicate important information on Core Apps throughout the month. Core and Non-Core Apps are listed on the G Suite website.
Core Apps:
Non-Core Apps:
Previously Communicated:
Note: Keep in mind that even when non-core apps are found in a core app (like Google Drive), they are not covered by the G Suite for Education agreement.