U-M Box Updates
Updated login experience with Box
1/6/2016
Box recently updated its login screen to be more user friendly and consistent across all platforms and devices. NOTE: The new login screen (below) is only seen when users log in through box.com. To log in with your uniqname and UMICH password, click sign In with SSO on the lower right part of the screen.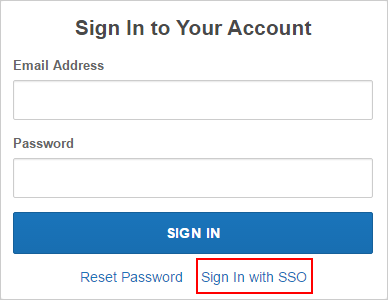 Then click Continue on the following screen to launch the U-M Weblogin page.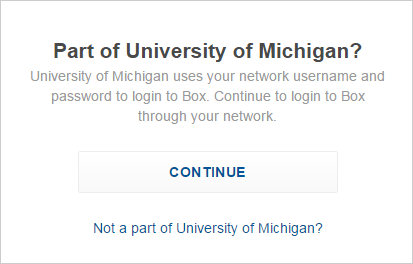 Updated Trash page in Box
1/6/2016
M+Box has recently updated its Trash page. In addition to a new columnar layout, the Trash page is now separated into two tabs: "Items I Deleted" and "Items I Own." The "Items I Deleted" tab displays files that you have deleted (owned by you or others). The "Items I Own" tab displays files you own that have been deleted (by yourself or others).
This is a welcome change as, in M+Box, any user with the right level of permission can delete another user's file or folder even if they are not an owner. Be sure to set up the appropriate email notifications to ensure you are informed when a file that you own has been deleted.